A man who bought a ghost town with a sinister past has been forced to quarantine there after a snowstorm left him trapped.
Brent Underwood says he has been resorting to melting snow for water after his week-long stay in Cerro Gordo, California, was unexpectedly and significantly prolonged by nationwide coronavirus lockdown measures.
He told Sky News he had arrived during good weather a month ago, but that four consecutive days of snow had left him stuck there in solitude ever since.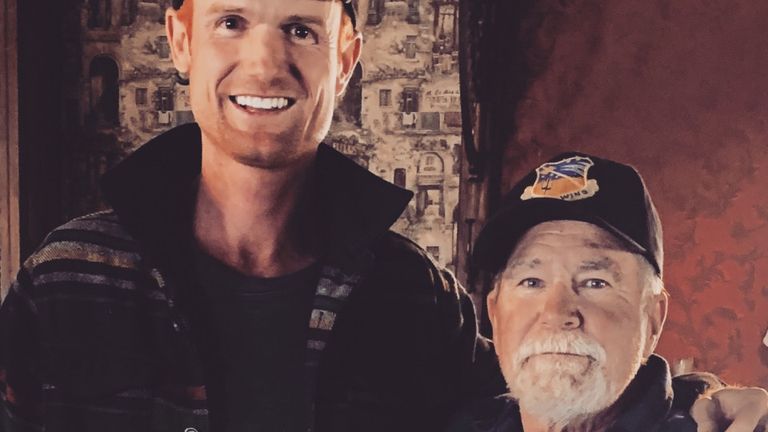 "I think one morning I woke up and saw the snow was over my truck and I thought 'what have I got myself into?'" he said.
"I managed to calm myself down by the following day and decided I would just use my time here productively.
"I'm definitely socially isolating, at least."
Having bought the former silver mining town for £1.1m ($1.4m) in 2018, he had mainly left it in the hands of full-time caretaker of 21 years, Robert Desmarais.
But as restrictions designed to curb the spread of COVID-19 began, the 32-year-old marketer agreed to take over upkeep of the 400-acre space for a week while Mr Desmarais visited Arizona to check on his wife.
It is 26 miles from the nearest grocery store, but four feet of snow means travelling any further than a few hundred yards is currently impossible.
Source: Read Full Article