An experimental COVID-19 vaccine being trialled in the US has worked to boost patients' immune systems and proved safe in a group of 45 volunteers, researchers have said.
Volunteers given two doses of the vaccine – developed by biotech company Moderna – had more protective antibodies than the average coronavirus survivor, the team reported in the New England Journal of Medicine.
The trial, which is being supported by the US government with nearly half a billion dollars, is one of more than 100 vaccines being developed around the world in the race to beat COVID-19.
Dr Anthony Fauci, the US government's top infectious diseases expert, has said: "No matter how you slice this, this is good news."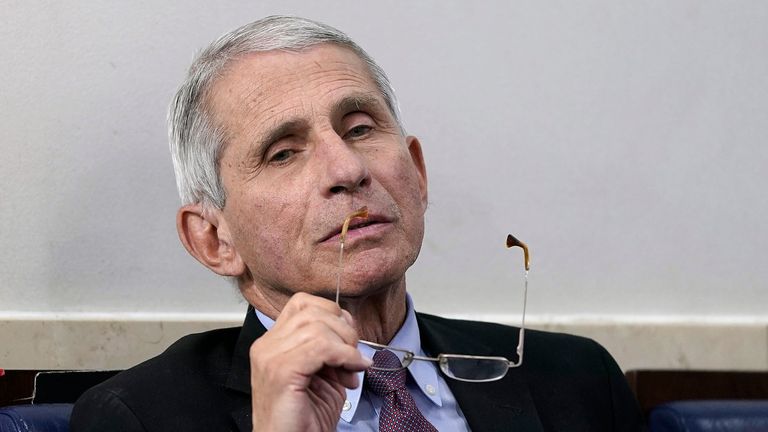 The latest results from Moderna are from a phase one trial, after an initial trial of eight people showed the vaccine was safe and produced antibodies in volunteers.
Moderna began its phase two trial in May, which will involve a larger group, and an even bigger phase three trial of 30,000 volunteers is expected to get under way later this month.
A phase one study uses a small number of volunteers and focuses on whether the vaccine is safe and produces an immune response, while a phase two study is expanded to people whose characteristics make them likely to be most in need of the vaccine – such as their age and physical health.
In a phase three study, the vaccine is given to thousands of people and can identify rare side effects.
None of the 45 volunteers involved in the phase one trial suffered serious side effects, although more than half reported mild or moderate reactions including fatigue, headache, chills, muscle aches or pain at the injection site.
Source: Read Full Article