Donald Trump has called off next month's Republican convention in Florida because of the spike in coronavirus cases there – but why is the state now being hit so severely?
How bad is it in the Sunshine State?
There have been nearly 390,000 cases so far – the second-highest in the US after California – and more than 5,500 deaths (ninth highest).
But it's the rise in recent weeks that has caused alarm.
Florida rose to around 10,000 new cases per day during June, with a national record of 15,224 on 12 July.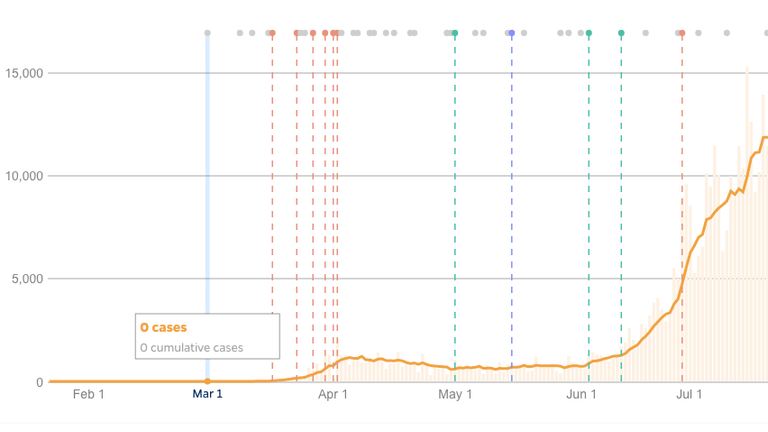 The state has also recorded the most new coronavirus infections in the US over the last seven days, according to the Centers for Disease Control and Prevention, at 77,044.
On Thursday, it announced a new daily deaths high for the state of 173.
Source: Read Full Article