Joe Biden has stirred controversy after telling an African American radio host that he "ain't black" if he supports Donald Trump.
The presumptive Democratic presidential nominee was speaking on radio show The Breakfast Club and being pressed on reports he is considering a white woman, Senator Amy Klobuchar, to be vice president.
Host Charlamagne Tha God told Mr Biden that black voters "saved your political life in the primaries" and "have things they want from you".
"I'm not acknowledging anybody who is being considered," Mr Biden said. "But I guarantee you there are multiple black women being considered. Multiple."
One of Mr Biden's aides then interrupted the interview in an attempt to end it, prompting the host to say: "You can't do that to black media."
Mr Biden said: "I do that to black media and white media."
He then added: "If you've got a problem figuring out whether you're for me or for Trump, then you ain't black."
Black voters helped to resurrect Mr Biden's campaign in the Democratic primaries after he suffered early setbacks in predominantly white areas.
According to a survey by AP news agency of 17 states that voted in February and March, 61% of black voters supported Mr Biden during the primary.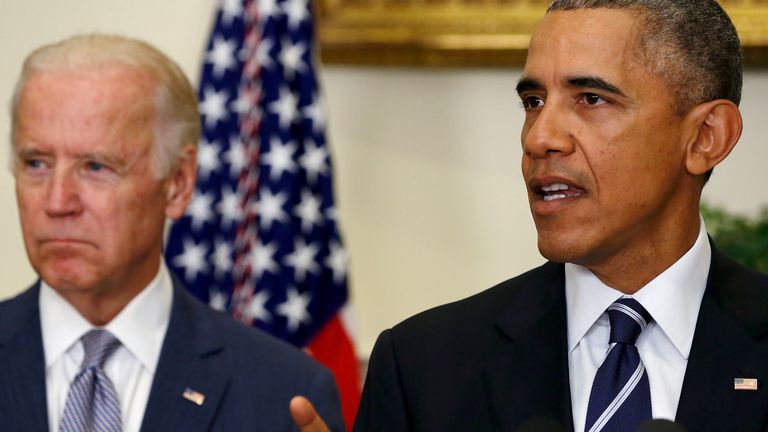 Several black women are under consideration for the role of vice president, including California senator Kamala Harris, Atlanta mayor Keisha Lance Bottoms, and Susan Rice, Barack Obama's former US ambassador to the UN.
Mr Biden has already committed to picking a woman as his running mate, but with black voters already largely opposed to Mr Trump, he is considering white candidates too.
Supporters of Mr Trump hit back at Mr Biden's remarks, with South Carolina senator Lindsey Graham tweeting that they were "truly offensive".
Senator Tim Scott, the Senate's sole black Republic, said he was "shocked and surprised" by the comment.
Source: Read Full Article