Cesar Sayoc, 56, appeared at hearing in New York on Tuesday accused of mailing more than a dozen explosive devices to Bill and Hillary Clinton, Barack Obama, Robert De Niro, CNN and others.
He was ordered to be held without bail as assistant US attorney Jane Kim called him "a serious risk of danger to the public and a flight risk."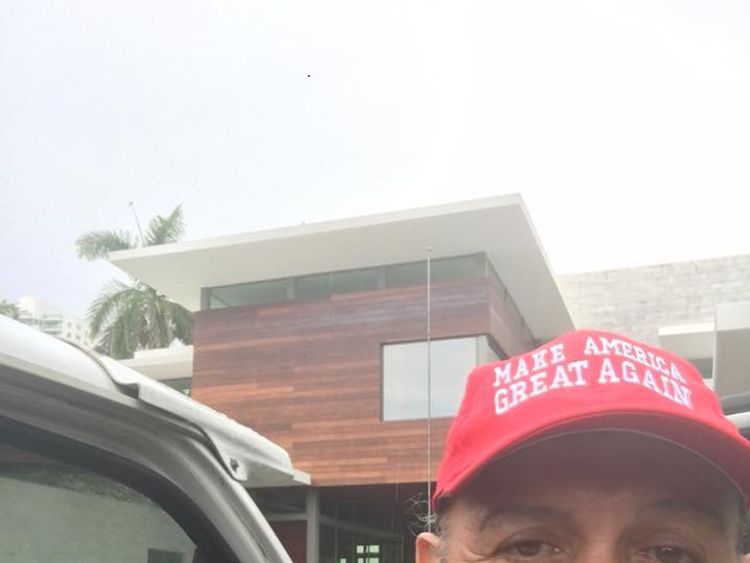 Sayoc, from Aventura, Florida, faces nearly 50 years in prison if convicted on five federal charges.
His lawyers did not attempt to seek his release on bail after prosecutors released a letter outlining more evidence against him, including DNA linking him to 10 of the explosive devices and fingerprints on two of them.
Sayoc also searched online for addresses and photos of some of the people sent bombs, including former president Mr Obama, former secretary of state Mrs Clinton and former vice president Joe Biden, it is alleged.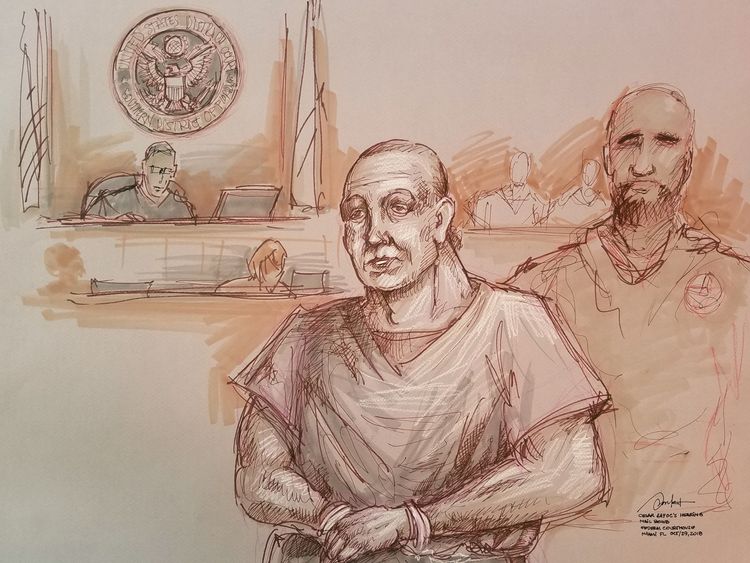 Prosecutors say the most recent bomb addressed to the liberal activist Tom Steyer was found in California on Friday – the same day that Sayoc appeared at a pre-trial hearing in Miami, Florida.
During the hearing on Tuesday, Sayoc responded "Yes, sir" to questions from the judge and hugged his lawyer after the hearing.
The charges were filed in New York because some of the devices were recovered there.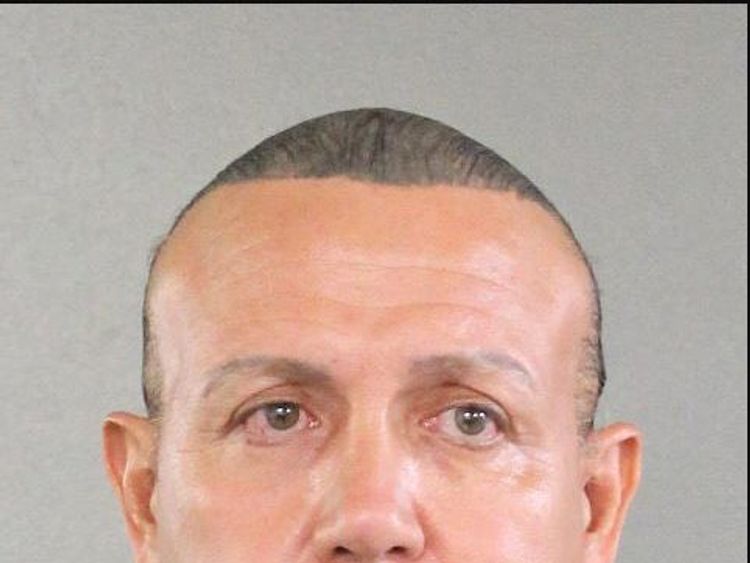 All of the bombs were sent through the US postal service but none exploded and no one was injured.
Nonetheless, the wave of improvised explosive devices appearing in mailboxes in late October heightened tensions before the midterm elections.
Voting for the elections began on Tuesday.
Sayoc was arrested outside a car parts store in his home state on 26 October.
He was living in a van covered plastered with stickers of Mr Trump and images of some of the US president's opponents with red crosshairs over their faces.
Sayoc was a prolific social media user, using some of his accounts to troll and rally against Democrats.
Some of his more personal social media showed a man obsessed with appearing as stereotypically masculine as could be.
Sayoc is due to return to a federal court on Monday for a preliminary hearing.
Source: Read Full Article