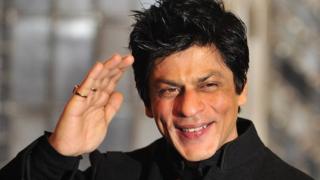 India has entered full election mode: voting began on 11 April, and the final ballot will be cast more than five weeks later on 19 May. Every day, the BBC will be bringing you all the latest updates on the twists and turns of the world's largest democracy.
Shah Rukh Khan has a rap song…and it's called Let's Vote!
What happened?
Well, Prime Minister Narendra Modi put out a barrage of tweets on 13 March asking famous Indians to "creatively" encourage voting.
And Bollywood superstar Shah Rukh Khan obliged…on Monday, some five weeks later. He said he was sorry for the delay – but Mr Modi did ask for "creativity".
Why is this important?
Khan is a huge celebrity in India and one of the few that did not immediately respond to Mr Modi's string of tweets in March.
So his tweet on Monday, although late, quickly made news. And Mr Modi was certainly impressed.
Source: Read Full Article