TAX AND WAGES
:: "Austerity is coming to an end but discipline will remain," the chancellor says.
:: Mr Hammond is raising the personal allowance to £12,500 and the higher rate threshold to £50,000 from April 2019 "one year early". He says it is an income tax "cut for 32 million people" putting £130 in the pocket of a typical basic rate taxpayer.
:: From April the National Living Wage will rise by 4.9% from £7.83 to £8.21.
:: Fuel duty is frozen for the ninth successive year. Tobacco duty escalator will continue to rise at inflation plus 2%. Beer, cider and spirits duties are frozen. Duty on wine is to continue to rise in line with retail price index (RPI) inflation.
CORPORATE TAX & SPENDING
:: UK is to introduce a Digital Services Tax (DST) from April 2020 which is expected to raise £400m annually. DST would only be paid by companies which are profitable and which generate at least £500m a year in global revenues. DST could be axed if the Organisation for Economic Co-operation and Development (OECD) agrees an international formula.
:: Reforms to so-called IR35 payroll rules for contractors in public sector to be extended to large and medium-sized firms in the private sector from April 2020. It means they will pay more tax and National Insurance Contributions.
:: For smaller firms taking on apprentices, Apprenticeship Levy will be slashed in half.
:: Support for business includes opening the use of e-passport gates at Heathrow and other airports to include visitors from the US, Canada, New Zealand, Australia and Japan. Some £200m more funding is going to the British Business Bank.
:: A package of measures to stimulate business investment and signal "Britain is open to business", with an increase to Annual Investment Allowance from £200,000 to £1m for two years.
:: Commitment to technology with £1.6bn of new investments "to support our modern industrial strategy".
WELFARE & DEBT
:: Universal Credit is "here to stay" but will get additional package of £1bn over five years for new claimant protections. Increases work allowances by £1,000 per year to "benefit 2.4 million working-families-with-children and people with disabilities by £630 per year".
:: Government to consult over interest-free loan facility for consumers in an effort to tackle problem debt
HIGH STREETS
:: For the next two years, all retailers in England with rateable value of £51,000 or less will have business rates bill cut by a third.
:: "High street under pressure as never before", the chancellor says, with support from £675m in co-funding for a Future High Streets Fund to help councils transform town centres.
:: A new mandatory business rates relief for all public lavatories "so that local authorities can, at last, relieve themselves."
BREXIT
:: Allocates extra £500m to government departments for "no deal" Brexit preparations.
:: Mr Hammond says if UK gets it right in Brexit talks UK will "harvest a double Deal Dividend" – a boost from the end of uncertainty and a boost from "fiscal headroom" being held in reserve.
OCEAN RESCUE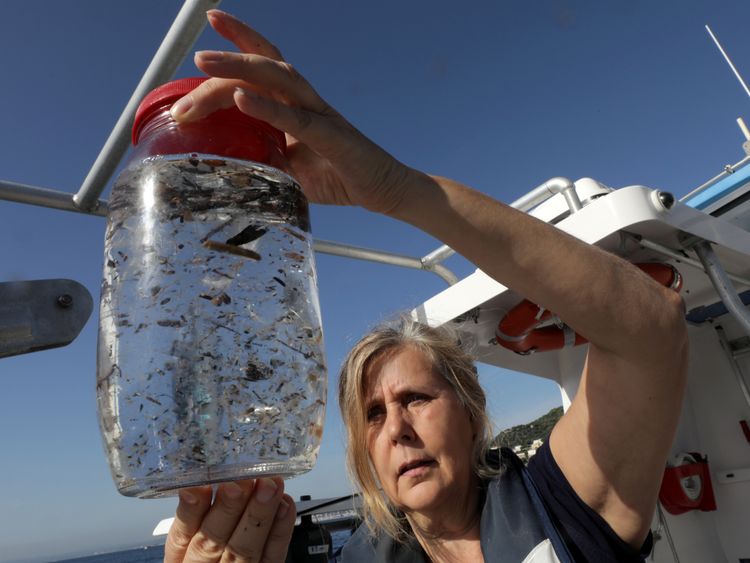 :: Battle against plastic in our oceans to be supported by new tax on on the manufacture and import of plastic packaging which contains less than 30% recycled plastic.
UK REGIONS
:: "Decisions announced in this budget means out to 20-21 an additional £950m for the Scottish government; £550m for the Welsh government and £320m for a Northern Ireland executive.
HOME OWNERSHIP
:: Stamp Duty is to be abolished for all first-time buyers of shared ownership properties valued up to £500,000. This will be applied retrospectively to the date of the last budget. A further £500m will go to the housing infrastructure fund.
ROAD TRANSPORT
:: Local authorities' battle against potholes to get £420m "made available immediately".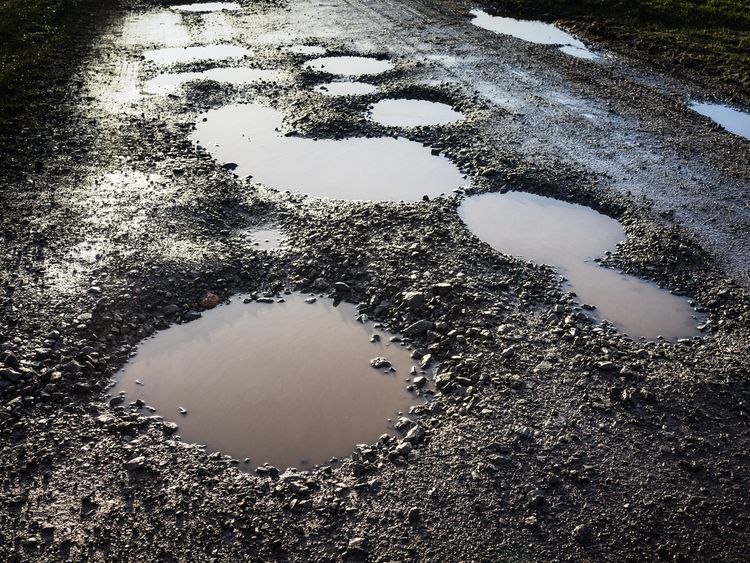 SCHOOLS
:: School budgets to be boosted by £400m one-off bonus to help get kit they need.
DEFENCE
:: £160m more to go to police counter-terrorism battle in next financial year.
:: An additional £1bn for the Ministry of Defence to be spent this year and next to help battle against cyber warfare and support submarine programme.
HEALTH
:: "We are delivering historic £20.5bn real terms increase for the NHS in full over the next five years." An NHS 10-year plan will include new mental health crisis service including specialist ambulances and hotline.
:: Local authorities in England to get extra £650m of grant funding for 2019/20 to bolster social care.
ECONOMY & FORECASTS
:: Office for Budget Responsibility (OBR) upgrades forecast for GDP growth in 2019 from 1.3% to 1.6%, then 1.4% in 2020 and 2021; 1.5% in 2022; and 1.6% in 2023.
:: OBR: "Borrowing this year will be £11.6bn lower than forecast at the Spring Statement", falling from £31.8bn in 2019/20 to £26.7bn in 2020-21, £23.8bn in '21'-'22', £20.8bn in '22-'23', and £19.8bn in 2023-24, "its lowest level in over 20 years."
:: "We meet our target to get debt falling three years early. "Fiscal Phil says: 'Fiscal Rules OK'," Mr Hammond tells MPs.
Source: Read Full Article