He opened the first annual China International Import Expo in Shanghai, attended by many world leaders and major firms, with a speech acknowledging anger abroad over trade policies in the world's second-largest economy.
The event, which has a UK delegation led by the trade secretary Liam Fox, is aimed at bolstering access to China for foreign firms but has been overshadowed by the trade spat with Donald Trump.
The row has seen the US and China place additional tariffs on goods worth over $400bn in total to date while the US president has threatened to target all $500bn of Chinese imports.
In his remarks, Mr Xi said he would stimulate imports, lower tariffs, ease customs clearance procedures and implement harsh punishments for intellectual property infringements – a key complaint of the US.
He failed, however, to say how these aims would be achieved.
"It is our sincere commitment to open the Chinese market," he said adding that China would "foster a world-class business environment".
But, without naming the US directly, Mr Xi also took issue with the way Mr Trump had handled the trade war between the world's two largest economies.
Nations "should not just point fingers at others to gloss over their own problems", he said, likening the US attitude to "the law of the jungle".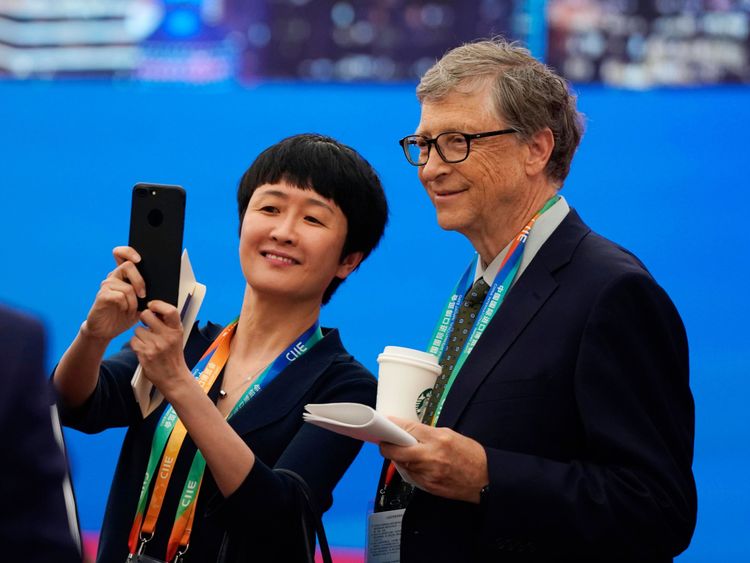 "They should not hold a flashlight in hand, doing nothing but highlighting the weaknesses of others and not their own."
Organisers of the expo say more than 3,000 foreign companies from 130 countries, including the US, are present.
Kenneth Jarrett, president of the American Chamber of Commerce in Shanghai, said the association welcomed the fresh promise to strengthen intellectual property protections.
But he said Mr Xi's latest comments came "with few specific solutions" and that the chamber wants to see the "rhetoric" match by actions.
"Now that it is the world's second-largest economy, China can afford to open its doors all the way," Mr Jarrett told the AFP news agency.
Foreign businesses complain about a range of policies that benefit local firms, requirements that foreign companies form joint ventures with Chinese partners, forced technology transfers, rampant intellectual property violations and restrictive red tape.
Dr Fox and the UK delegation at the expo are using the event to help drive UK exports as the country prepares to leave the EU.
Source: Read Full Article