The bank confirmed a story by Sky News on Monday evening when it revealed its technology drive would see 6,240 current back office roles disappear and 8,240 new jobs arrive.
Its offices in Gillingham in Kent would be shut as part of the plans.
Lloyds said that 75% of those affected by the cuts would be expected to fill the new roles but some specialists, such as data and software professionals, would have to be recruited externally.
Lloyds – freed from taxpayer hands last year following its financial crisis bailout – and its biggest rivals have spent years shedding jobs and closing branches to save cash as more customers take up online and mobile banking.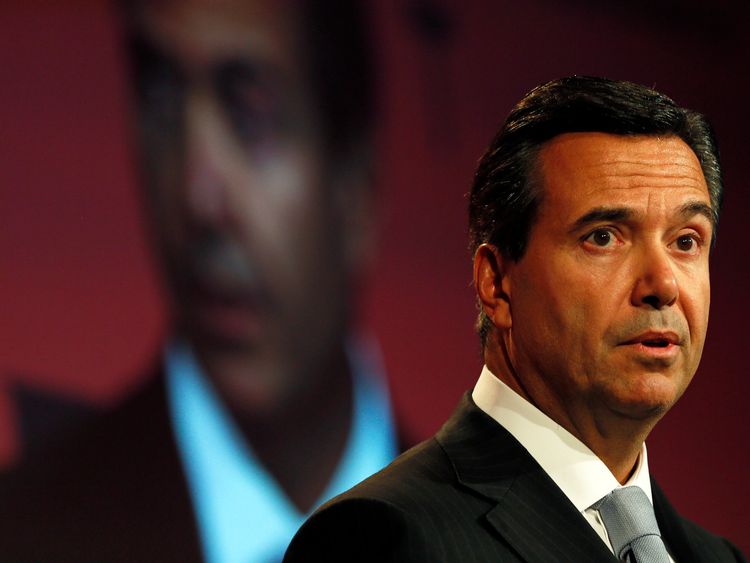 It said on Tuesday that the investment formed part of a three-year strategy announced in February.
A spokesman said: "Lloyds Banking Group has today announced that it will create an additional circa 2,000 roles, as it strengthens its capability to offer customers new leading-edge digital banking products and services.
"The group is investing to further digitise the bank and will refresh some existing roles and create new roles within its structure, while also providing comprehensive retraining for colleagues to help them build their capabilities to
meet the demands of these future roles."
The Unite union questioned the bank's commitment to its staff, citing its announcement last month of £1.8bn in quarterly profits, and said it would oppose any compulsory redundancies
National officer, Rob MacGregor, said: "As the profits stack up for Lloyds, so does the uncertainty for loyal staff who work hard to serve customers.
"This latest announcement will undoubtedly hit the morale of staff who have had to endure round after round of job cuts, branch closures and constant upheaval."
Source: Read Full Article