The consumer body Which? checked the prices of 94 popular products including TVs, cameras and fitness trackers, and is warning shoppers to do their research before hitting the sales.
The investigation looked at offers at leading retailers and featured 59 deals at Currys PC World, 18 deals at Amazon, 14 deals at John Lewis and three from Argos.
Which? tracked the price of the items from six months before until six months after Black Friday 2017, and included the day itself.
Their research found 87% of the products were cheaper outside of the sales event which fell on Friday 24 November.
Which? discovered that nearly half of the products on offer were sold for less in the six months following Black Friday, which covered the period December 2017 to May 2018.
When looking at the two-week period surrounding the day itself, the consumer body found 76% of the items were cheaper or the same price at other times of the year.
Alex Neill, managing director of home products and services at Which?, said: "The results of our investigation will disappoint many who are expecting nothing but bargains this Black Friday.
"While retailers are bombarding us with promises of great discounts and time-limited sales, it's clear that not all deals are as good as they might appear.
"To bag a bargain, do your research and don't get carried away by the hype when shopping in the upcoming sales."
An Amazon spokesperson said: "We offer many thousands of incredible deals around Black Friday representing millions of pounds of savings for our customers across a vast selection of products."
An Argos spokesperson said: "During Black Friday our customers benefit from a huge range of deals on a wide range of products, all at the same time. This does not exclude these products from other promotions."
A Currys PC World spokesperson said: "While our prices – like all retailers – can fluctuate throughout the year, we're proud to offer our Price Promise across our entire range – and this covers the Black Friday trading period."
A John Lewis spokesperson said that prices are matched throughout the year as part of its Never Knowingly Undersold commitment, meaning that when competitors run promotions prices are lowered to match, and that the Black Friday period is no different.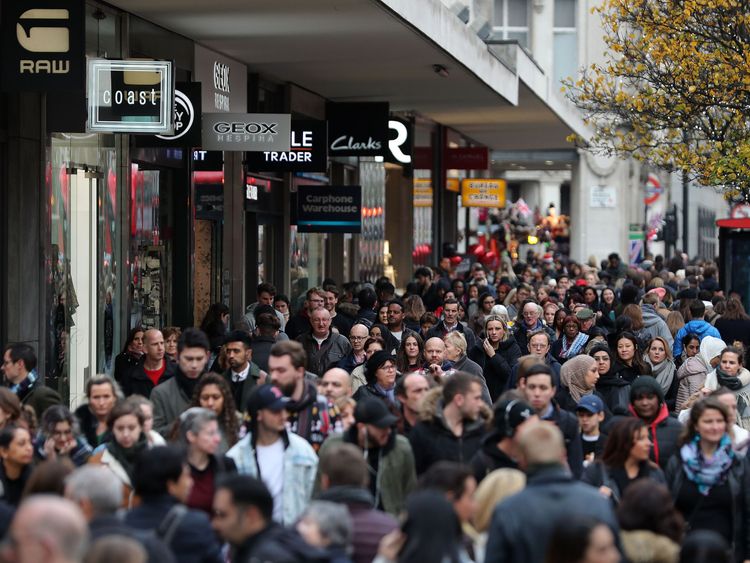 Black Friday started out in the US where it is marked on the Friday after Thanksgiving.
Shops there drop prices to start the Christmas season and because many people are off work.
The sales event came to the UK and started to gain momentum in the years between 2010 and 2013.
Black Friday was the most popular pre-Christmas online sales day in the UK in 2014.
Sky News' money-saving expert Coupon Kid has shared his tips for maximising savings, which includes shopping online, haggling down further, and checking Amazon's historical pricing.
Examples of 2017 Black Friday "deals"
The LG 60UJ630V, a 60″ 4K TV, was advertised at £799 by Amazon on Black Friday. It was £50 cheaper on at least 62 occasions after the sales event.
The Sony Cybershot HX60B Superzoom compact camera was advertised as £189 (save £10) on Black Friday by Currys PC World. Which? found it was £10 cheaper at least 27 times in June and July 2017.
The 49″ LG 49SJ810V TV was £599 on Black Friday from Currys PC World, but it was £20 cheaper from the end of December to mid-January, and again in April.
The Fitbit Alta HR activity tracker wasn't advertised as a Black Friday deal, but was sold at £109.99 with a £10 discount applied by John Lewis on the day. Which? found it was cheaper on at least 60 occasions after.
Which? tips for Black Friday shopping
Be careful not to impulse buy – make sure you know the sorts of products you want to purchase and how much you're prepared to spend before you start shopping.
Don't worry about missing out on a good offer as research has revealed that you could be better off waiting until after Black Friday anyway.
Find out about offers in advance – sign up to your favourite retailers' newsletters for inside tips, or check their social media pages ahead of the sales for any clues or hints to what will be on offer.
Do your research – Look at the price on previous days to make sure you really are getting a good deal and don't always trust reviews you find online.
Source: Read Full Article