The statue of a Black Lives Matter protester has been taken down after it was secretly installed to replace the monument of slave trader Edward Colston in Bristol.
Council contractors were seen removing the statue at around 5.20am on Thursday.
The life-size sculpture of Black Lives Matter protester Jen Reid was only in place for one day, after it was installed in secret by London artist Marc Quinn without the knowledge of city officials on Wednesday.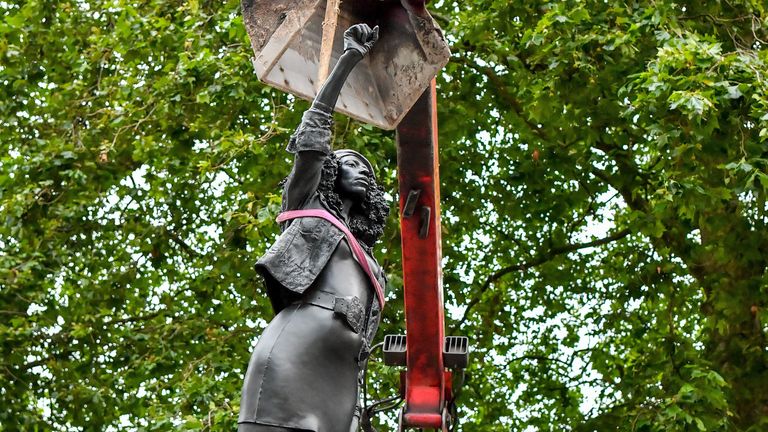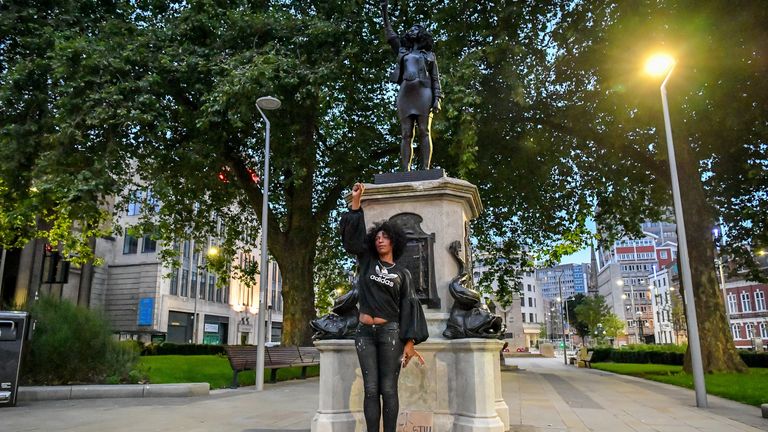 Today Bristol City Council said in a statement: "This morning we removed the sculpture. It will be held at our museum for the artist to collect or donate to our collection."
Bristol Mayor Marvin Rees told Sky News' Kay Burley @ Breakfast that Mr Quinn may have to repay the council for the cost of removing his work.
He said: "We welcome the provocation in many ways, but you also need to be an adult and take full responsibility for what you do.
"We need to make sure public services in Bristol do not pay the price for this."
Mr Quinn said he was inspired to create the sculpture of Ms Reid when he saw a picture of her standing on the empty plinth after protesters toppled the original statue of Colston and dumped it in the harbour.
The piece, which he named A Surge of Power (Jen Reid), was praised by BLM activists after Ms Reid was photographed posing in front of it making the same gesture yesterday.
Source: Read Full Article