Daniela Tejada has been speaking about the five-minute trial and accused the UK government of putting international relations over her husband's right to freedom.
She told the Today programme: "He was very, very scared when he was standing in front of the judge, just because we knew the possibilities of there being an arbitrary judgement were there."
She added: "I asked him to look at me if he was feeling too nervous and he tried to do so on a couple of occasions but was asked to face the judge.
"And he started shaking when the translator told him the sentence. He actually had to ask to double-check if he heard right."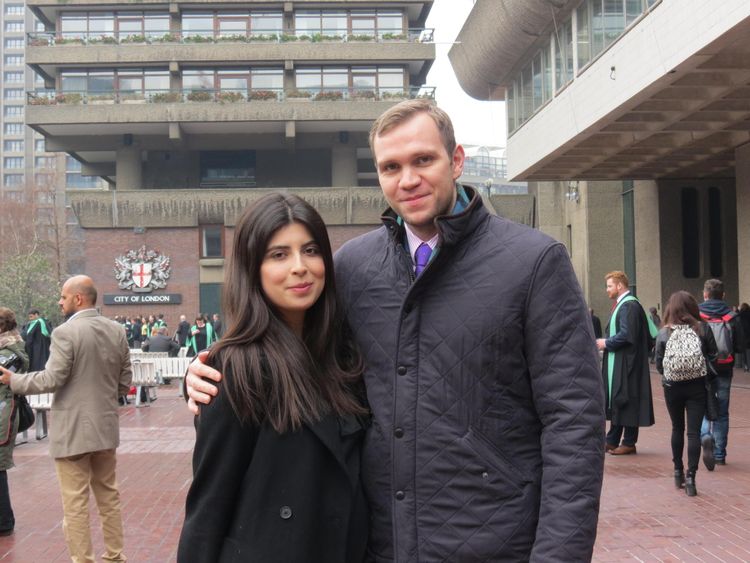 Ms Tejada accused the Foreign Office of failing to take Mr Hedges' case seriously from the outset.
She told the BBC: "I was under the impression they were putting their interests with the UAE above a British citizen's rightful freedom and his welfare.
I believe that they should have taken a firmer stance from the beginning, if not publicly then through their private representations.
"This is something I feel they failed to do throughout, really.
"They just disregarded my requests, they said it wasn't part of their job, it wasn't part of their duty. On one occasion one of the case workers said the Foreign Office did not have a duty of care so weren't obliged to make such representations."
Foreign Secretary Jeremy Hunt is expected to meet Ms Tejada today.
He has warned the UAE of "serious diplomatic consequences" over Mr Hedges' sentence and had spoken about the case with the crown prince on 12 November.
Ms Tejada does not know where Mr Hedges is being held.
More follows…
Source: Read Full Article