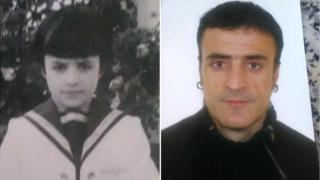 "The priest who tortured me is still giving Mass in the village down the road," says Emiliano Álvarez, a 52-year-old from Borrenes, north-western Spain.
Like other victims who have come forward, Mr Álvarez claims he was abused by staff at the Seminario Menor boarding school in La Bañeza, in Zamora province, and that Spain's Catholic Church authorities have done little about it.
He filed his accusation against a priest in early 2017, and is still waiting for a decision by the local ecclesiastical court in Astorga.
Mr Álvarez says he was 11 on the night he recalls being woken by the priest.
"He was pulling down the sheets and my underpants, and I was pulling them back up again and again.
"I can't remember much more about that first time, but it started to happen almost every night. Then, when I was 12, it got worse; I remember fighting to turn my hips away from him so he could not touch me."
Priest with two abuse convictions
Stories of abuse from La Bañeza and other institutions in north-western Spain have hit the news after another priest, found guilty of sexual abuse of minors in his care for a second time, was sentenced to a 10-year period of exile in a monastery and was spared excommunication.
It emerged that José Manuel Ramos had appealed the sentence and remained in a Church residence in the northern city of Astorga.
Ramos had already been suspended from his post as a village priest when an ecclesiastical court found him guilty of sexually assaulting two brothers at La Bañeza in the 1980s. But the sentence was not made public.
The victim in that case, named Javier, has denounced Ramos's "impunity".
However, the man who oversaw the La Bañeza cases, Bishop of Astorga Juan Antonio Menéndez, said he had carried out an "exhaustive investigation" into Ramos, adding that the sentences had been decided by the Vatican's Congregation for the Doctrine of the Faith.
Justice and the Church
According to an investigation spanning three decades by El País newspaper, Spanish criminal courts have found priests guilty of sexual assaults on 33 occasions involving 80 minors.
Only three of Spain's 70 bishoprics routinely pass on information on cases of abuse to the country's criminal justice system, the paper says.
Emiliano Álvarez remembers priests inflicting beatings during the day "for the slightest thing".
"Then at night, this horrible panic once the lights went off because you knew you wouldn't be able to stay awake all night. It was complete torture. They acted with complete impunity."
He was unable to tell his parents, as they revered the priests and were making a considerable economic sacrifice to keep him and his brother at the seminary. Eventually he ran away from the school and tried to take his life before he was 13.
British pianist fighting for abuse reform in Spain
Classical pianist and author James Rhodes felt compelled to act when he read about Spain's treatment of child victims of sexual abuse after moving from London to Madrid last year.
Rhodes has described his own suffering, in his book Instrumental, during and after the years in which he was repeatedly raped as a child.
He then met Spanish Prime Minister Pedro Sánchez with Save The Children Spain. The result, he says, is a draft package of reforms that will become "a benchmark for other countries" if they go through.
Drafted with input from NGOs, childcare experts and judges, the reforms will make it simpler for children to give evidence on a single, non-stressful occasion.
There will be new protocols for professionals who work with children, better education and information, and an end to the statute of limitations, which currently means that many sexual abuse offences expire only five years after the victim reaches the age of 18.
The number of cases reaching Spain's criminal courts is "clearly the tip of the iceberg", says Gema Varona, a senior researcher at the Basque Institute of Criminology.
Dr Varona contacted the more than 70 ecclesiastical courts across Spain, but none agreed to supply her research team with numbers of cases.
"There is indifference, a lack of interest and, I believe, a fear of coming under attack over things that happened in the past. But for victims, the past is their present."
One in five adults affected
The best indication of the prevalence of sexual abuse here comes from a 1995 Salamanca University study, in which 20% of the 2,000 adults questioned recalled being sexually abused as children.
Of these, 4% said the perpetrator had been a member of the Church. Extrapolate that and the number of cases involving Catholic ministers could be in the hundreds of thousands.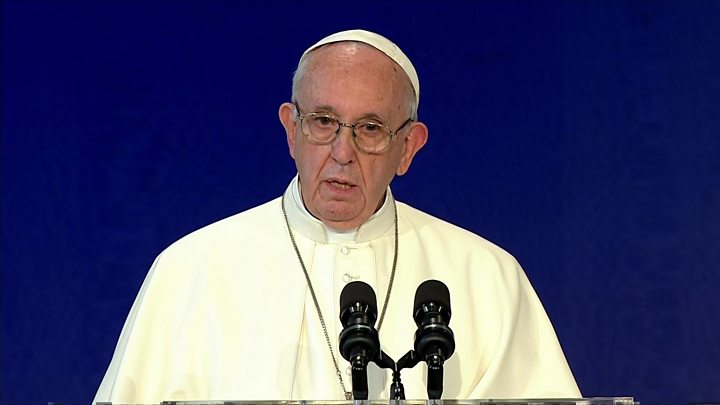 A spokeswoman for Spain's Episcopal Conference told the BBC that the national synod would "work on the drawing up of new rules for the prevention and protection against sexual abuse of minors".
The Church's protocols for cases that arise are currently being reviewed by a special commission, she added.
But eyebrows have been raised by the fact that the commission only includes priests. It is also headed by the Bishop of Astorga, the man who led the Ramos investigation.
"It is a delicate and difficult task, but we will work to eliminate abuses altogether," said Bishop Menéndez.
Juan Ignacio Cortés, author of a book on paedophilia in the Spanish Church, believes a huge number of cases have been covered up, while victims feel poorly treated.
"They complain about ridiculous sentences for abusers and are left feeling rejected and humiliated," he says.
Source: Read Full Article