The number of registered deaths involving COVID-19 in England and Wales has risen for the fourth consecutive week, according to official figures.
The Office for National Statistics (ONS) said a total of 321 coronavirus-related deaths were registered in the week ending 2 October.
It is the highest figure since the week ending 10 July.
And it is an increase from 215 deaths in the week to 25 September.
Live updates on coronavirus from UK and around the world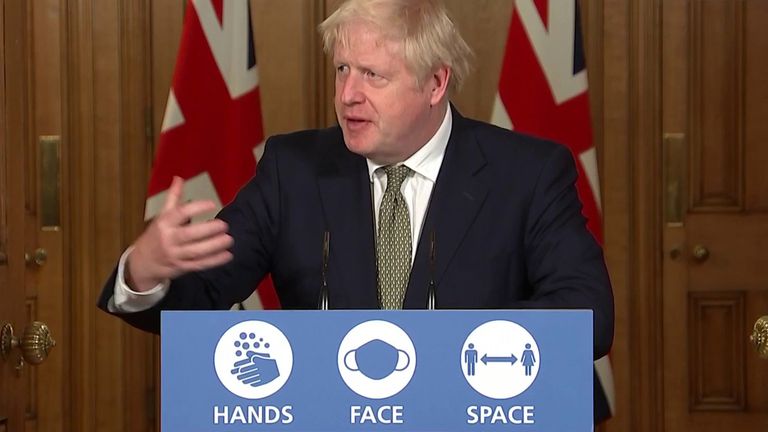 In the week before that there were 139 COVID-19-related deaths registered, and before that it was 99.
Just over 58,500 coronavirus-related deaths have now been registered in the UK.
The data includes death certificates where COVID-19 had been mentioned and includes suspected cases.
A total of 106 deaths were registered in the north-west of England in the week ending 2 October.
This is the highest number for the region since the week ending 26 June, the ONS data showed.
North-east England had 40 deaths – the highest for the area since the week to 12 June.
In fact there was a week-on-week rise in all but two regions of England, with the West Midlands and the south-west of the country the only exceptions.
In Wales the weekly total increased from 12 to 25.
It comes after Prime Minister Boris Johnson set out a new three-tier lockdown system for England yesterday, with areas given "medium", "high" and "very high" coronavirus alert levels.
Source: Read Full Article