It is the question everyone wants to know the answer to: when will this pandemic end, and what will our future look like?
Back in March, before the UK's coronavirus lockdown began and when the country had reported two deaths of people with COVID-19, Sky News asked several epidemiologists what the best and worst outcomes could be.
Four months down the line, one of those specialists – infectious disease expert Professor Mark Jit – has again spoken about what we can expect in the future and whether we will ever be able to eradicate the disease.
Will there be a second wave in the UK?
Professor Jit, from the London School of Hygiene and Tropical Medicine, said the likelihood of a second wave will depend on how effectively the country is able to put measures in place to stop the spread.
He said it is "almost guaranteed" we will see larger localised outbreaks like the one seen in Leicester – the first city to enter a local lockdown – "because there will be cases that get through the net".
"In all the countries where the first wave has well and truly ended – in China, in South Korea, all these countries – there have been localised outbreaks, so we can't avoid that," he told Sky News.
But the possibility of a large national second wave is something that could be avoided with the right response.
Professor Jit said: "I think our ability to avert this from becoming a big national second wave of maybe the size that the first wave has been will depend on how good the reaction is, in terms of detecting the cases as soon as possible, following up in terms of testing and contact tracing, and being able to have localised lockdowns."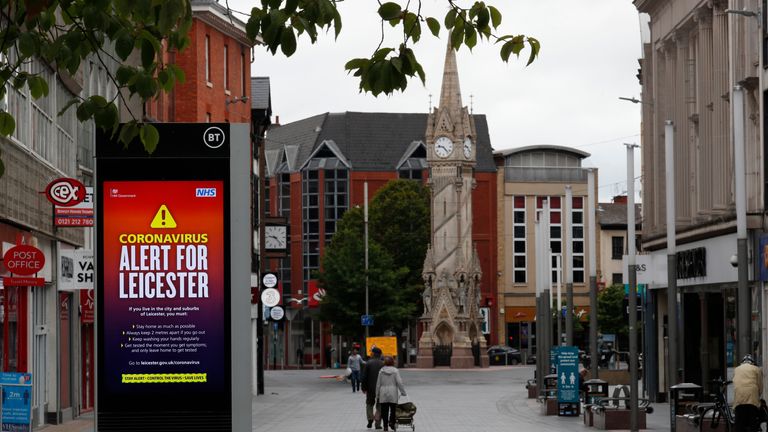 Will we find a vaccine?
Professor Jit is optimistic about this, given that "a lot of attention and a lot of money" is being put into vaccine trials.
However, he said it is "hard to say" for sure whether we will find one because the trials are still in the early stages, but suspects that "out of the hundred or more candidates… some of them will be successful".
He added: "If we are very fortunate and some of the leading candidates are successful, then we could have a vaccine within a year or two years. If we're less fortunate… then we will have to wait and see."
Source: Read Full Article