A bereaved family say they are "relieved" after York Council backtracked on its decision to ban grieving relatives from funerals.
The council previously said only "direct cremations" would take place, with mourners unable to attend and "no exceptions", due to fears the ceremonies could spread coronavirus.
Following an online petition signed by over 4,000 supporters and backlash from York Central MP Rachael Maskell, the council said it would allow up to 10 close family members to attend a 10-minute service and committal outside the crematorium.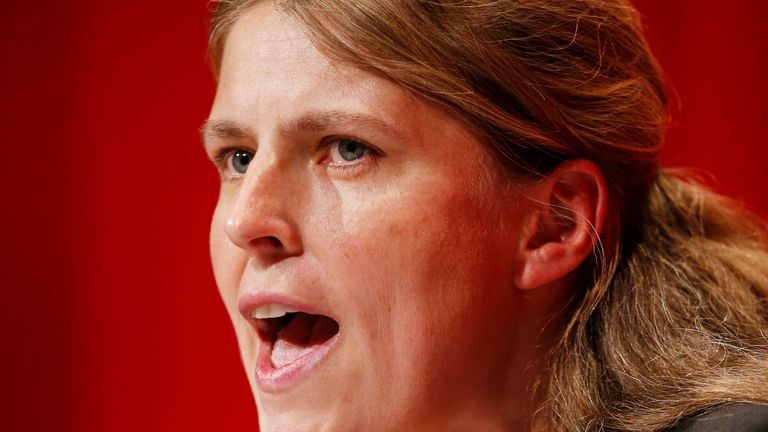 Kelsey Dobson, who set up the petition after her uncle passed away, told Sky News her family are "absolutely relieved to be able to say their final goodbyes and give my uncle the final journey that he truly deserved".
However, Labour MP Ms Maskell has argued the decision still did not go far enough, saying: "To stipulate that a service should only take 10 minutes does not acknowledge the needs of families to say their final goodbyes in those precious moments together with words, prayers, a eulogy, music or song or even silence.
"There is no safety reason why a family should have such limitations placed on them and I would ask the council again to remove such unnecessary restrictions and allow families the time and space they need."
Ms Dobson's uncle, Colin Dean, was a 61-year-old army veteran who had passed away from a non-coronavirus-related condition.
His wife and children were initially told they would not be able to attend his funeral.
Ms Dobson said: "To think that families would be denied access to the crematorium and would have to remain at home while their loved one went on that final journey and the body was committed with no family member there, it was appalling.
Source: Read Full Article