Suspected arsonists have targeted a mobile phone mast providing network connectivity to one of the new NHS Nightingale field hospitals.
While an unproven conspiracy theory linking the deployment of 5G to the coronavirus outbreak continues to spread, police have responded to a spate of attacks on antennas across the UK.
At least 20 suspected arson attacks were reported over the Easter weekend alone, with one now confirmed to have been carried out on a mast serving the NHS Nightingale at Birmingham's National Exhibition Centre.
With the Midlands only behind London in terms of COVID-19 cases and deaths, the 500-bed field hospital became fully operational last week and is designed to help stop existing hospitals from becoming overwhelmed.
Vodafone chief executive Nick Jeffrey said the "selfish actions" of "deluded conspiracy theorists" could rob coronavirus patients who are isolated from their families of a phone or video call from their hospital bed.
"It's heart-rending enough that families cannot be there at the bedside of loved ones who are critically ill," he said.
"It's even more upsetting that even the small solace of a phone or video call may now be denied them because of the selfish actions of a few deluded conspiracy theorists.
"Burning down masts means damaging important national infrastructure.
"In practice, this means families not being able to say a final goodbye to their loved ones; hard-working doctors, nurses, and police officers not being able to phone their kids, partners or parents for a comforting chat.
"Arsonists, please think about what you are doing and stop.
"Imagine if it were your mum or dad, your gran or grandad in hospital.
"Imagine not being able to see or hear them one last time. All because you've swallowed a dangerous lie."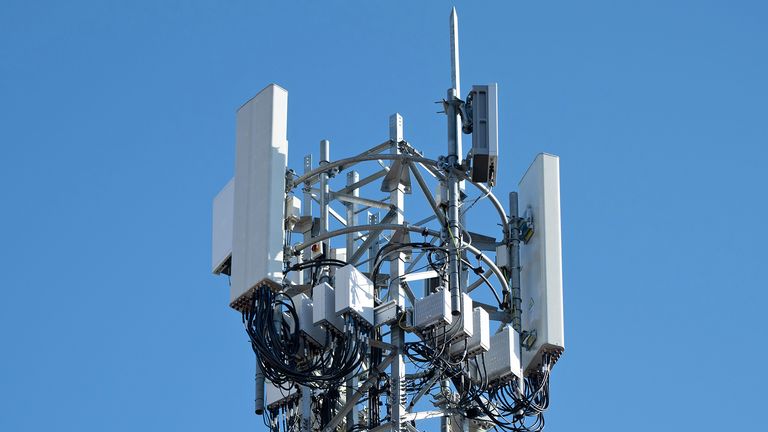 Source: Read Full Article