The bodies of five cygnets, and both of their parents, were found wrapped in plastic bags after they were thrown down the bank of a stream in Kent.
Two of the birds' bodies have been examined by the RSPCA – and X-ray images revealed one of the mute swans was "peppered with bullets".
Dave Grant, an RSPCA inspector, said: "It's absolutely disgusting that someone would purposefully target and kill these beautiful birds, and it's heartbreaking that an entire family has been wiped out in this cruel incident."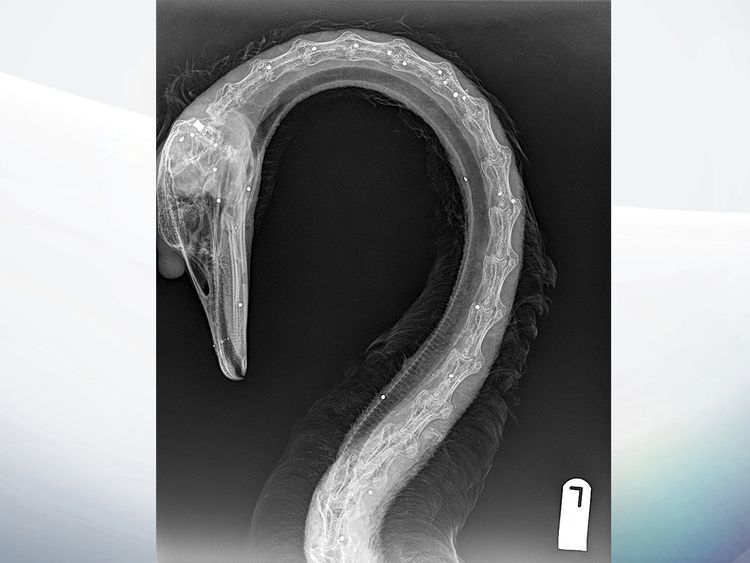 Kent Police was called to the scene in Benenden last Sunday, and officers are assisting the RSPCA with their investigation into the attack.
The RSPCA received 884 reports of air gun attacks on animals across England and Wales last year – including 51 calls from Kent.
Wild birds, wild animals and cats are most likely to be injured by air guns, and the organisation is demanding regulation on the weapons be tightened.
:: Anyone with information about the shooting is being asked to contact the RSPCA's appeal line on 0300 123 8018.
Source: Read Full Article