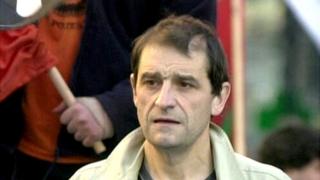 The political leader of the Basque separatist group Eta has been arrested in the French Alps after 17 years on the run.
In a joint French-Spanish police operation, Josu Ternera – whose real name is José Antonio Urrutikoetxea – was arrested in Sallanches.
He went on the run in 2002, accused over several Eta killings.
Eta declared a ceasefire in 2011. It waged a violent campaign for Basque independence for more than 40 years.
Spanish prosecutors allege that he was involved in a car bomb attack outside a Civil Guard barracks in December 1987, which killed 11 people, including five children.
From 1989 to 2000 he was held in French and Spanish jails.
Source: Read Full Article