The British driver needed just seven points at the Mexican Grand Prix to put him out of reach of title rival Sebastian Vettel with two races to spare.
Starting third, he immediately jumped past Daniel Ricciardo at the start but tyre issues saw both Mercedes cars struggle and Hamilton dropped back to finish fourth – enough to earn 12 points.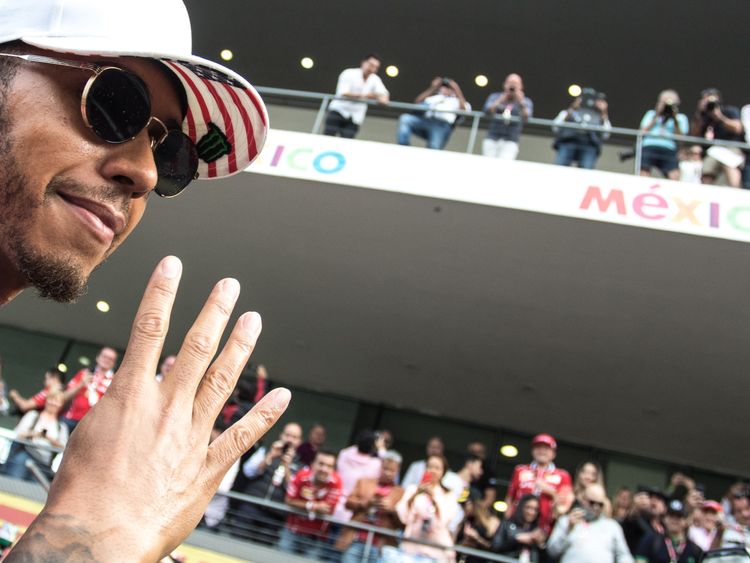 The title puts him level with Argentinian legend Juan Manuel Fangio, who won five world championships in the 1950s, and behind only Michael Schumacher – the German having won seven.
The first to congratulate Hamilton was actor Will Smith, who said over the team radio: "That's how I taught you, that's how you do it, that's how you drive."
The Briton then set about performing the now-customary doughnuts on the track.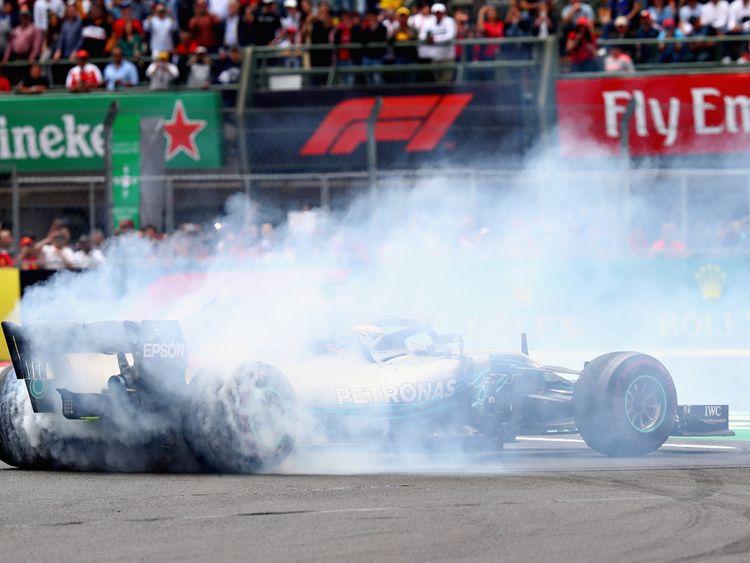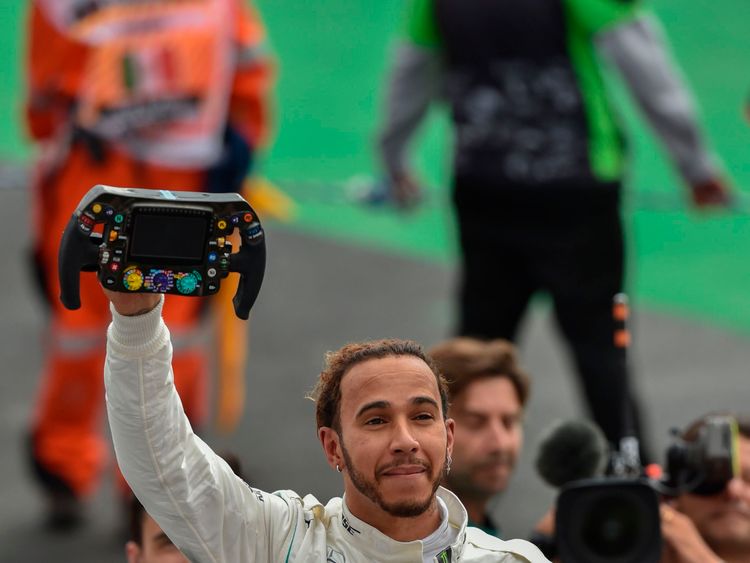 Vettel told the crowd afterwards that Hamilton's title was "well deserved" – then the pair shared a hug as Hamilton waved to spectators.
Hamilton said afterwards: "I feel very humbled by this whole experience. It's something I dreamed of but I never thought I'd be standing here as a five-time world champion.
"I'm so grateful to everyone who has helped me be here.
"It's definitely been my best year, I feel."
He is now ahead of all his contemporaries, with Vettel on four titles and Fernando Alonso on two.
The 33-year-old won his first championship in 2008 in a McLaren that was not the fastest car on the grid.
His next titles came in 2014, 2015 and 2017 in an unstoppable Mercedes, but this year's triumph will be among his most satisfying having outscored Vettel despite driving a slower car for much of the season.
Source: Read Full Article