Clubs have agreed "in principle" to introduce VAR after a series of trials.
VAR is an extra referee who will review on-pitch decisions made by the head referee with the aid of video playback and a headset for communication.
A statement from the Premier League said the testing programme would continue for the rest of this season "with a continued emphasis on those Saturday afternoons which have several matches being played concurrently".
The way VAR decisions are communicated to fans in the stadium will also be addressed with a "clear protocol" to be established.
A formal request will now be made to the International Football Association Board and FIFA.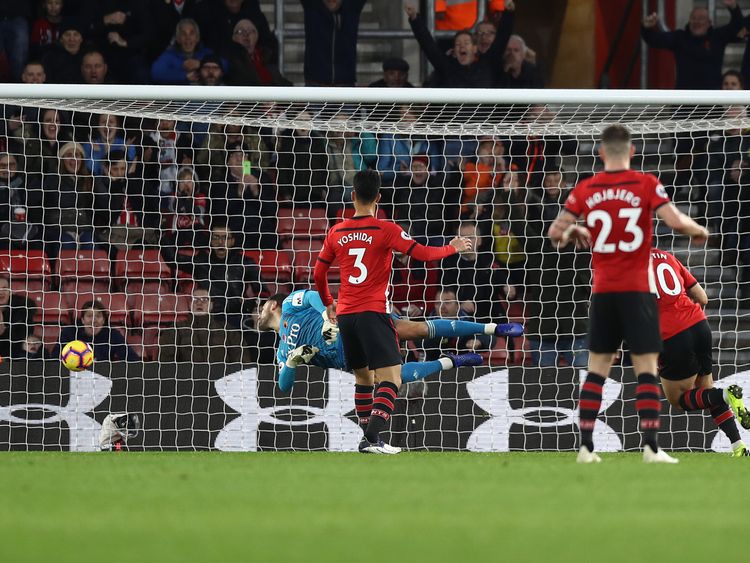 Earlier this week Sky Sports News reported that VAR would be high on the agenda for today's meeting of Premier League shareholders.
It followed a controversial weekend of football where Southampton were denied a second goal after an official believed Maya Yoshida had deflected the shot after a Charlie Austin strike.
Austin launched into a furious rant against the officials and made the call for VAR to be introduced into the league, saying: "We play in the Premier League, the best league in the world, the most-watched league in the world."
The FA decided not to punish him for the criticism of officials.
Southampton versus Watford was not the only game affected as there was controversy at Anfield too. Slavisa Jokanovic also criticised the decision to chalk off what would have been an Aleksandar Mitrovic opener for offside, seconds before Mo Salah gave Liverpool the lead at the opposite end.
The Premier League clubs voted against VAR's introduction this season at a meeting back in April, before it was used to great success at the World Cup in Russia – and it is already in use in Europe's other top-four leagues of France, Germany, Italy and Spain.
VAR was also used in the 2018 FIFA World Cup, and in the group stage matches, 335 incidents were checked by VAR officials. Those reviews led to 14 referee calls being overruled.
Source: Read Full Article