National Police Chiefs' Council (NPCC) chairwoman Sara Thornton says she is also "unconvinced" about using resources to investigate allegations against people who have since died.
The former Thames Valley chief constable has called for a "refocus on core policing" and says forces are "seriously stretched" at a time when homicide and knife-related offences are rising, while the number of arrests in England and Wales has halved over the last decade.
While the number of some offences has gone up, there has been a 19% real-terms decrease in funding for forces and a fall of more than 20,000 in officer numbers since 2010.
At a conference hosted by the NPCC and the Association of Police and Crime Commissioners, Ms Thornton said: "We are asked to provide more and more bespoke services that are all desirable – but the simple fact is there are too many desirable and deserving issues.
"For example, treating misogyny as a hate crime is a concern for some well-organised campaigning organisations."
Ms Thornton said that while investigating gender-based hate incidents was not a bad thing to do "they just cannot be priorities for a service that is over-stretched".
"I want us to solve more burglaries and bear down on violence before we make more records of incidents that are not crimes," she added.
Last month the Law Commission said it would look at whether offences motivated by the dislike, contempt or ingrained prejudice against women or men should be treated as a hate crime.
It will also consider if prejudice based on age or hatred of certain subcultures, including goths or punks, would be a hate crime.
Ms Thornton also questioned the value of some historical investigations saying that they "matter very much to some but they undoubtedly take resources away from dealing with today's crime today".
"While I understand those who have been harmed seek answers, I remain unconvinced that it is appropriate to
commit significant resources investigating allegations against those who have died."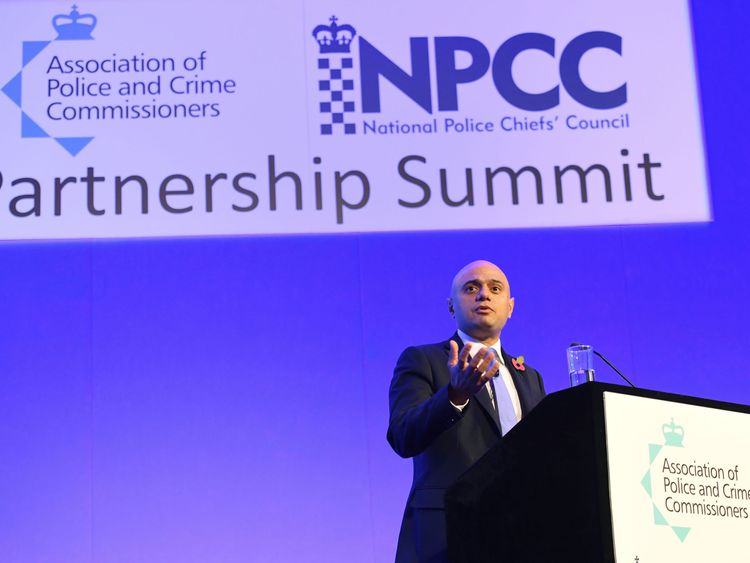 Addressing the same summit the Home Secretary Sajid Javid acknowledged forces were "feeling stretched" and pledged to ensure they have the resources they need in 2019/20.
Source: Read Full Article