Rob Heard has spent 12 hours a day for five years making small shrouded figures, which each represent a British serviceman killed at the Battle of the Somme who has no known grave.
With striking concentration and commitment, Heard has handmade 72,396, shrouded 12 inch statues.
"It's all about understanding what these vast numbers are," he says.
"It's so important that you can represent each man as an individual.
"The absolute key is that each figure is made to a name, not just randomly made, they are made to a name of a man who died on the Somme whose body wasn't recovered."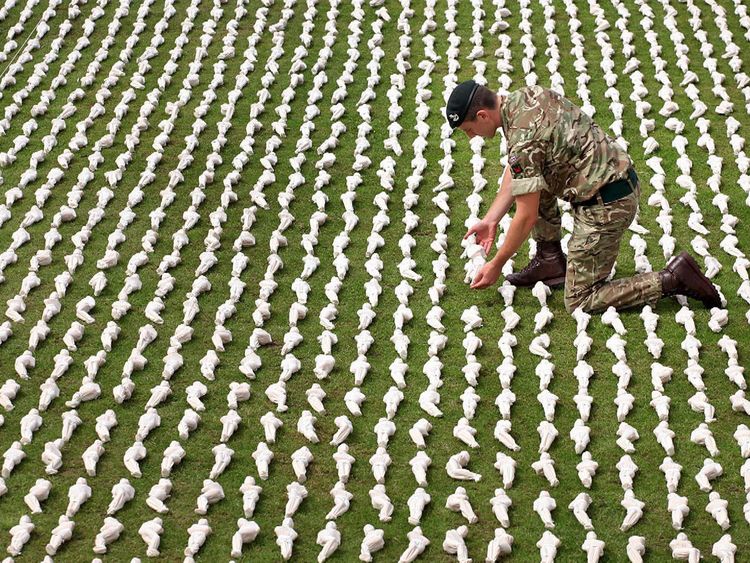 Heard explained the intricate level of detail he has committed, along with thousands of hours, to this project which will finally reach its climax as all 72,396 shrouded figures are laid out shoulder to shoulder on the Olympic Park, covering an area over 4,000 square metres across the South Park Lawn, next to the ArcelorMittal Orbit, for all to see and remember.
It is all to mark the centenary of the end of the First World War.
"I felt in some small way if we could just bring them back once more, just to lay them on the ground just once more is something really worth doing," Heard said.
In what has become an incredibly personal project for Heard, he admits how emotionally attached he has become.
"I learnt at my peril early on that you can't relate too much to them.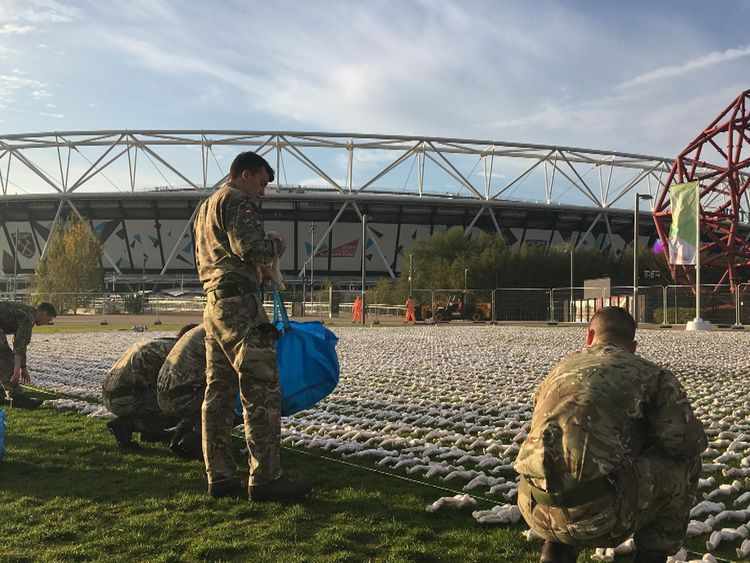 "I read one case about a soldier, who survived the Somme and on the first day, standing in the trench next to him waiting to go over, was a 15-year-old boy, just turned up, he was so scared he had to hold his hand, to go over, he went over the top and the young lad got killed.
"Now I don't know who he was but he passed through my hands. If you think too much there will be nothing left of you."
Some of the figures have been on show before, but after around 15,000 hours of work by the artist, the Olympic Park show will be the first time they will all be displayed together.
"Entry to this event is free and all profits raised from donations will be given to SSAFA, the Armed Forces charity and the Commonwealth War Graves Commission."
Source: Read Full Article