William and Kate flew into RAF Akrotiri in Cyprus for a brief visit on Wednesday afternoon to show their support for military personnel who will not be coming back to their families in the UK for the festive period.
Speaking in front of a crowd of RAF personnel and soldiers from the 2 Mercian Regiment, Prince William said: "As we approach Christmas, Catherine and I feel strongly that praise for your work and recognition of your sacrifices is exactly what is due to you all.
"From my time in uniform, we both know a bit of what it feels like to balance your work commitments with your family life.
"You all put duty first. And so do your families, some of whom we had the chance to meet yesterday at a party at Kensington Palace.
"We know this isn't easy for you or for your wives, husbands, children, and friends back in the UK. On behalf of everyone back home, we would like to say thank you."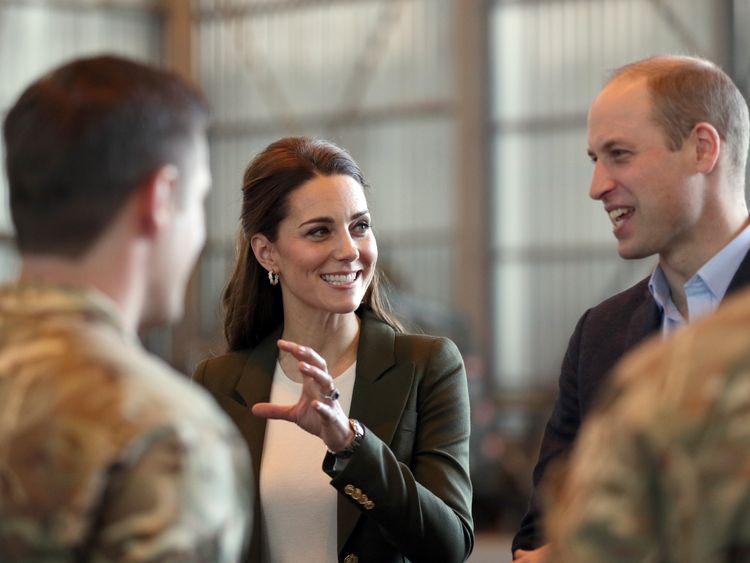 After attending the Queen's diplomatic reception at Buckingham Palace last night, the couple flew out of RAF Brize Norton early this morning.
They spent three hours at RAF Akrotiri meeting personnel and handing out presents.
William and Kate were delivering cards and gifts from back home after they hosted a party at Kensington Palace yesterday for children and partners of some of those based in Cyprus.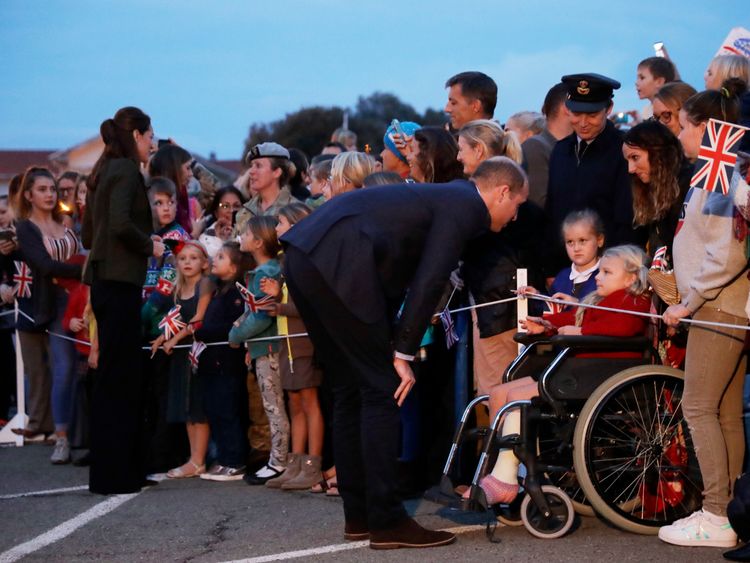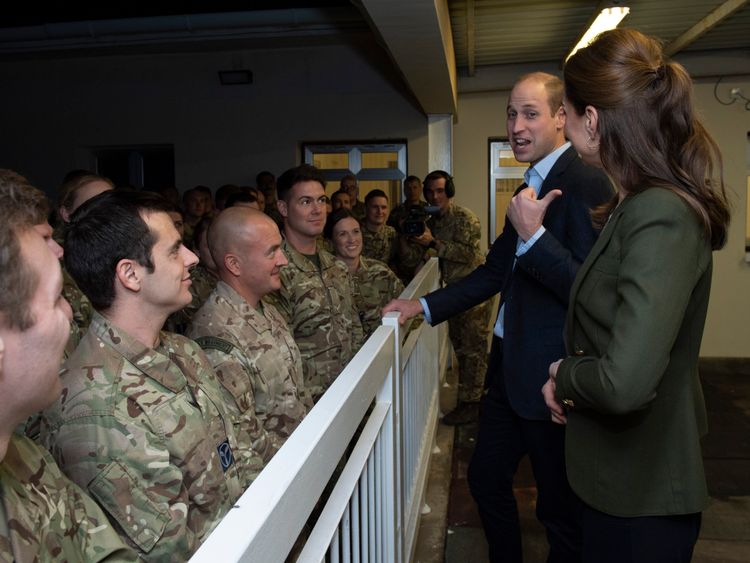 Families from RAF Marham and RAF Coningsby were invited to the palace for party games and Christmas activities.
Speaking at the event, Kate said she could understand what it is like to see your loved one go away to do the job they trained for, after seeing Prince William deployed to the Falklands to fly a search and rescue helicopter – but she also admitted she couldn't imagine what it would be like to have a loved one away at Christmas.
They met personnel from 11 and 31 Squadrons, operating Typhoon and Tornado aircraft, who have been flying missions in support of Operation SHADER, the UK's contribution to the ongoing campaign against Isis in Syria and Iraq.
They also met personnel from the lead infantry company of 2 Mercians, who have recently been supporting Op TORAL in Afghanistan.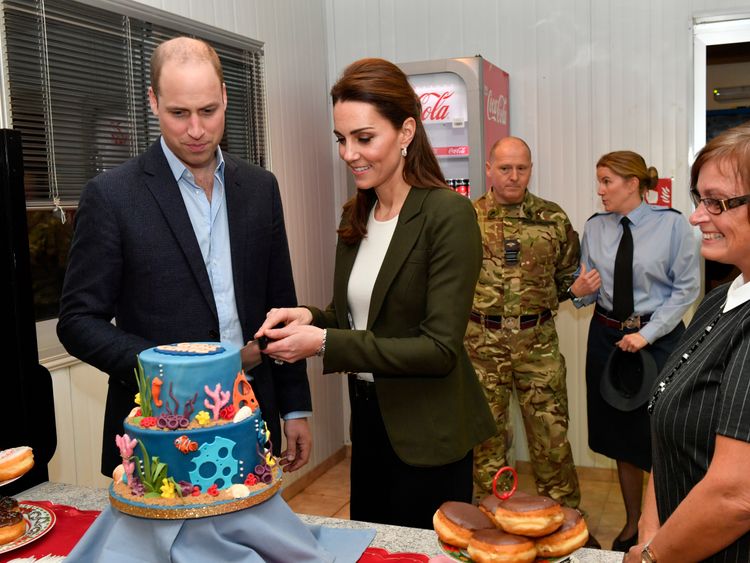 Squadron leader Sarah Waghorn, a senior engineering officer with 11 Squadron, was one of those to get presents from home from Prince William.
Talking about spending time away from her family at Christmas, she said: "It's emotional, I think it's easier for us out here because we just muck in together. Whereas for the families at home, there's that empty chair around the table at Christmas Day where we're normally sat."
Staff sergeant David Blayney, from the Cyprus Operational Support Unit, was in the crowds with his family waiting for the Duke and Duchess.
He is grateful that he will be with family this Christmas, saying: "This year I was away for seven months on operations before moving here, so it's nice just to be back together again."
By making the short visit to RAF Akrotiri, the couple hope to highlight the contribution and sacrifices personnel and their families make throughout the year but especially when they are separated at Christmas.
About 11,000 military personnel from all three services will be deployed on operations over Christmas. A large portion of them have children who will have a parent away over the festive period.
Their visit comes after weeks of stories about tensions within the royal family, especially between Meghan and Kate.
It's understood that both the Sussexes and the Cambridges will be at Sandringham for the traditional royal family Christmas festivities.
Source: Read Full Article