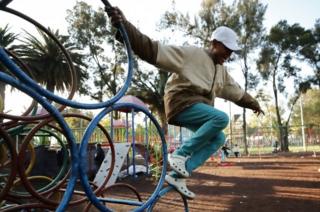 Thousands of Central Americans who form part of a migrant caravan moving north to the United States are resting in a stadium-turned-shelter in the Mexican capital, Mexico City.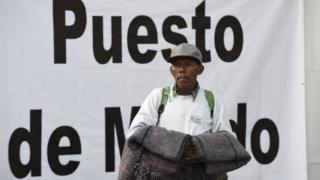 The authorities in Mexico City have turned the sports stadium into a temporary shelter for the migrants. Those arriving are provided with mattresses, blankets, food and water.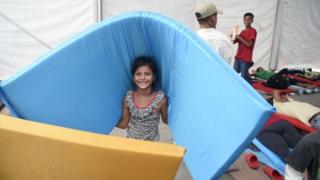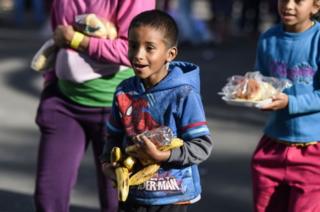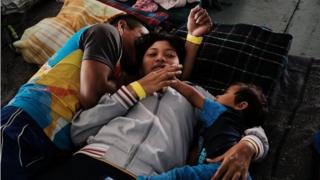 Most of the migrants are from Honduras, in Central America. They say they left their home country because they live in fear of Honduras's violent gangs or to seek better employment opportunities.
The caravan left San Pedro Sula, in eastern Honduras, on 13 October. Many of the migrants are exhausted after having travelled 1,600km (1,000 miles) in less than a month.
While the migrants have at times been able to catch lifts in lorries and cars, most of their journey has been on foot. Not surprisingly, many are suffering from sores and blisters after their long trek.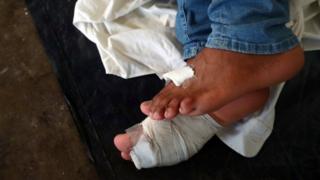 Despite setting off on such a long walk, many of the migrants, especially the children, do not have proper shoes.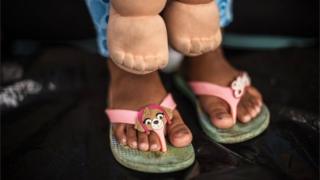 While the Jesús Martínez "Palillo" sports stadium has become increasingly crowded since the first migrants started arriving on Sunday, many of them say they are grateful for being able to rest here.
There are many families with young children making their way north and they seemed particularly relieved at being able to take a break from the walking.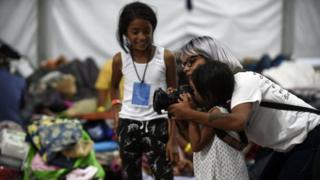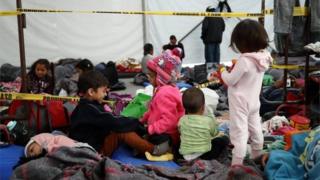 Officials estimate 4,500 migrants have now gathered at the stadium, most of them formed part of the first caravan of migrants who set off from San Pedro Sula on 13 October.
Two more groups of migrants are currently moving north towards Mexico City and it is expected that all three will join up in the capital.
Both of the later caravans are currently in southern Mexico where they are having to bathe in rivers and contend with the local wildlife.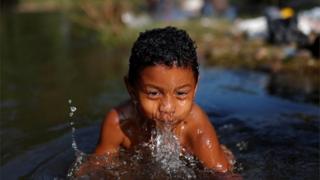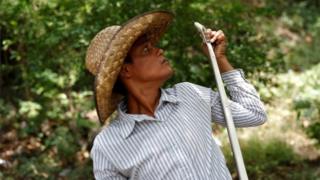 US President Trump has put pressure on the Mexican authorities to stop the migrant caravan, which he has called "an invasion".
He has also said that he will use the military to completely close the US-Mexico border if necessary, to stop the migrants crossing into the US.
Many of those gathered at the stadium say that they are determined to continue on to the US but others say they are considering staying in Mexico and asking for asylum there.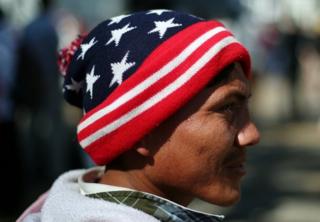 All pictures subject to copyright.
Source: Read Full Article