Neel Kashkari Questions Lloyd Blankfein's Virus Lockdown Stance
Neel Kashkari has some questions about Lloyd Blankfein's stance on ending coronavirus lockdowns.
The Minneapolis Fed President responded Friday to a tweet from the former Goldman Sachs Group Inc. chief executive officer that questioned whether the continued broad lockdowns are worth the economic pain.
Kashkari asked how Blankfein would go about returning to normalcy himself.
"The people will determine the lockdown based on their own sense of safety," Kashkari said.
Read More:Blankfein Says U.S. Will Have to Suffer Through Spike in Viruses
Apple To Reopen Some Retail Stores In U.S. This Week
Apple will reopen more than 25 retail stores in the United States this week, according to reports. The company has detailed safety measures when reopening its retail stores, including curbside pickup and drop-off option.
So far the company has reopened about 100 of its stores globally, Apple said in a statement.
When a store reopens, customers and employees will be required to wear face coverings. If a customer doesn't have a mask, Apple will provide them with one.
According to the guidelines issued by the company, temperature checks will be conducted, and posted health questions will screen for those with symptoms — like cough or fever — or who have had recent exposure to someone infected with COVID-19.
The Cupertino, California-based tech giant said it will do enhanced deep cleanings for the entire day that place special emphasis on all surfaces, display products, and highly trafficked areas.
The company also said it is focused on limiting occupancy and giving everybody lots of room, and renewing its focus on one-on-one, personalized service at the Genius Bar and throughout the store.
In mid-March, Apple closed all of its stores outside of China due to the Covid 19 pandemic.
Apple reopened its only one retail store in South Korea in mid-April as the country's coronavirus infections slowed.
Apple reopened all 42 of its stores in China in March, more than a month after they were closed in the wake of the pandemic.
Faraday Future's bankrupt founder gets OK for reorganization plan
The billionaire founder of electric-car startup Faraday Future — who boldly challenged Tesla with a far-out car design in 2015, only to file for personal bankruptcy last fall — said Friday his Chapter 11 restructuring plan has won court approval.
The nod from a federal bankruptcy judge is a win for Faraday Future's ex-chief executive YT Jia, whose personal debts range anywhere from $3.5 billion to nearly $8 billion according to his financial disclosures, and remove a significant hurdle for Faraday's equity financing efforts, the company said in a statement.
"YT's creditors are now one step closer to obtaining the valuable recovery upon their claims and the plan has positioned YT's creditors to enjoy the future success of FF along with the FF Partners and employees.
Jia has said in court filings that potential investors had been waiting on the his bankruptcy case to be put to rest before pouring any more money into the company.
The cash-strapped company, which is angling to begin production its first ever vehicle, last month confirmed to The Verge that it received a $9 million loan from the Small Business Association's Paycheck Protection Program in order to keep its operations running.
Faraday has said that it expects to begin deliveries of its first-ever vehicle, the FF 91, "approximately 9 months following the closing of successful equity funding."
The California-based company turned heads in 2015 when it released renderings of a vehicle that looked like something out of "Tron."
Trump Isn't Giving Up on Long-Shot Efforts to Woo Black Voters
LISTEN TO ARTICLE
SHARE THIS ARTICLE
Earlier this year, President Trump bet that his reelection hopes would be powered by a group that's so far given him scant support: black voters. To entice them, his campaign bought aSuper Bowl ad touting his work on criminal justice reform and announced grand plans to open "Black Voices for Trump" centers in battleground-state shopping areas to hand out buttons, hats, and sweatshirts that say "Woke." At the time, a senior Trump official called them places "where the black community can come in and learn about what the president has done and help push forward his agenda."
The coronavirus has dashed those plans—possibly for good. With retail stores in much of the country still shuttered, a Trump campaign official says the plan for community centers is "on hold."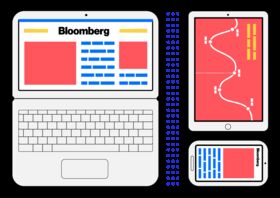 India PM visits areas devastated by cyclone
Narendra Modi surveys damage caused by Cyclone Amphan from the air – before announcing financial aid for the affected regions.
India's Prime Minister Narendra Modi has visited areas hardest hit by the region's most powerful cyclone in decades.
Modi surveyed the damage caused by Cyclone Amphan from the air – before announcing financial aid for affected regions.
At least 96 people were killed when Amphan hit India and neighbouring Bangladesh.
Authorities are struggling to restore road links and electricity to millions of homes.
Al Jazeera's Priyanka Gupta reports.
Brazil govt revises 2020 primary budget deficit forecast to $97 bln
BRASILIA, May 22 (Reuters) – Brazil's government on Friday revised its official primary budget deficit forecast for this year to 540.5 billion reais ($97.4 billion) from 124.1 billion reais, a result of expected sharp declines in revenue and increased spending from the coronavirus crisis.
In its latest bimonthly revenue and expenditure report, the Economy Ministry lowered its 2020 primary revenue estimate by 111.2 billion reais to 1.21 trillion reais and raised its primary spending forecast by 267.7 bln reais to 1.75 trillion reais.