Adamis Pharma Reports FDA Approval Of ZIMHI In Treatment Of Opioid Overdose – Quick Facts
Adamis Pharmaceuticals Corporation (ADMP) announced the FDA has approved ZIMHI 5 mg/0.5 mL, a high-dose naloxone injection for use in the treatment of opioid overdose. The company is preparing for the full commercial launch of ZIMHI in the first quarter of 2022.
Dennis Carlo, CEO of Adamis, said, "We are very excited by this approval and are working with our commercial partner, US WorldMeds, to make this much-needed, lifesaving product readily available to the market."
Shares of Adamis Pharmaceuticals Corporation were up 23% in pre-market trade on Monday.
Colin Powell, Former Secretary of State and Driving Figure in Iraq War, Dead at 84 From Covid Complications
Colin Powell, the first Black secretary of State and one of the driving figures of the Iraq War, has died from complications from Covid-19, his family said on Facebook. Powell was 84.
"General Colin L. Powell, former U.S. Secretary of State and Chairman of the Joint Chiefs of Staff, passed away this morning due to complications from Covid 19," the family wrote. "We have lost a remarkable and loving husband, father, grandfather and a great American," they added.
Powell's family noted that he was fully vaccinated.
A Vietnam veteran, Powell's broke barriers throughout his life in public service. He became the first Black national security adviser, serving under Ronald Reagan; the first Black chairman of the Joint Chiefs of Staff, serving under George H.W. Bush; and the first Black secretary of State, serving under George W. Bush. His time as secretary of State will be most remembered for his role in America's invasion of Iraq in 2003. In February of that year, Powell presented false intelligence about weapons of mass destruction to the United Nations while making the case for a war that resulted in hundreds of thousands of civilian deaths.
Powell has since expressed regret. "It's a blot," he said in 2006. "I'm the one who presented it on behalf of the United States to the world, and [it] will always be a part of my record. It was painful. It's painful now."
This story is developing.
Gold Dips On Dollar Strength
Gold edged lower on Monday as an uptick in U.S. bond yields and a stronger dollar dented bullion's appeal.
Spot gold eased 0.3 percent to $1,762.03 per ounce, while U.S. gold futures were down 0.3 percent at $1,762.35.
The U.S. dollar climbed against its major rivals and short U.S. Treasury yields resumed their upward trend after data showed U.S. retail sales unexpectedly increased in September.
Rising energy prices also added to worries about inflation and stoked bets that the Federal Reserve may need to act faster to normalize policy. Fed funds futures are now fully pricing in a rate hike by September 2022.
Elsewhere, Bank of England Governor Andrew Bailey sent a fresh signal that the British central bank is gearing up to raise interest rates for the first time since the onset of the coronavirus crisis as inflation risks mount.
Market participants also weighed up data showing China's economy grew slower than expected in the third quarter, hurt by power shortages, supply bottlenecks, sporadic Covid-19 outbreaks and major wobbles in the property sector.
China's GDP expanded 4.9 percent year-on-year in the third quarter of 2021, the National Bureau of Statistics said – missing forecasts for 5.2 percent and down sharply from 7.9 percent in the three months prior.
The bureau also said that China's industrial production gained an annual 3.1 percent in the month, missing forecasts for 4.5 percent and slowing from 5.1 percent in August.
Colin Powell, former secretary of state, dead at 84 from COVID-19 complications
Fox News Flash top headlines for October 18
Fox News Flash top headlines are here. Check out what's clicking on Foxnews.com.
Gen. Colin Powell, the influential former secretary of state and chairman of the Joint Chiefs of Staff who played a pivotal policy role during the administration of then-President George W. Bush, died Monday at 84 from complications related to COVID-19, his family announced.
"We have lost a remarkable and loving husband, father, grandfather and a great American," his family said in a statement, adding that he was fully vaccinated.
The statement continued, "We want to thank the medical staff at Walter Reed National Medical Center for their caring treatment."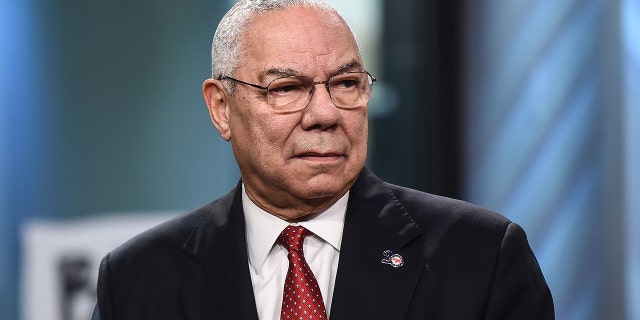 Gen. Colin Powell, seen here in New York City in 2017, died from COVID-19 complications, his family announced.
(Daniel Zuchnik/WireImage, File)
Powell, the first African-American secretary of state, served in Bush's Cabinet from 2001-2005, including during the tumultuous years following the Sept. 11 terrorist attacks.
This is a developing story; check back for updates.
CDW To Acquire Sirius Computer Solutions For $2.5 Bln Cash – Quick Facts
CDW Corp. (CDW) announced Monday it has entered into a definitive agreement to acquire Sirius Computer Solutions, Inc. from an affiliate of Clayton, Dubilier & Rice or CD&R, for $2.5 billion in cash, subject to customary closing adjustments.
The transaction is expected to significantly accelerate CDW's services and solutions capabilities and further enhance CDW's ability to solve customers' increasingly interconnected and complex technology challenges.
The combined company would have had 2020 net sales of $20.5 billion and the acquisition is expected to deliver gross margin, adjusted operating income (NGOI) margin, and adjusted earnings per diluted share accretion.
Sirius is a leading provider of secure, mission-critical technology-based solutions for approximately 3,900 large and mid-sized customers.
The transaction will meaningfully broaden CDW's services portfolio and is expected to expand CDW's Services portfolio by approximately 45%, from approximately $900 million annual net sales in 2020 to approximately $1.3 billion in 2021.
The transaction is expected to close in December 2021, subject to receipt of regulatory approvals and the satisfaction of other customary closing conditions. CDW has committed financing for the transaction.