Merck Says Phase 3 KEYNOTE-564 Trial Evaluating KEYTRUDA Met Primary Endpoint – Quick Facts
Merck & Co. Inc. (MRK), known as MSD outside the U.S. and Canada, announced Thursday that the pivotal Phase 3 KEYNOTE-564 trial evaluating KEYTRUDA, Merck's anti-PD-1 therapy, met its primary endpoint of disease-free survival (DFS) for the potential adjuvant treatment of patients with renal cell carcinoma (RCC) following nephrectomy (surgical removal of a kidney) or following nephrectomy and resection of metastatic lesions.
Based on an interim analysis conducted by an independent Data Monitoring Committee, KEYTRUDA monotherapy demonstrated a statistically significant and clinically meaningfully improvement in DFS compared with placebo.
The trial will continue to evaluate overall survival (OS), a key secondary endpoint. The safety profile of KEYTRUDA in this trial was consistent with that observed in previously reported studies.
KEYTRUDA is currently approved in the U.S., Europe and Japan in combination with axitinib for the first-line treatment of patients with advanced RCC.
Buckle, Inc. March Net Sales Up 240.2% – Quick Facts
The Buckle, Inc. (BKE) reported that net sales for the 5-week fiscal month ended April 3, 2021 rose 240.2 percent to $139.4 million from net sales of $41.0 million, prior year. For the 9-week fiscal period ended April 3, 2021, net sales increased 97.7
percent to $205.5 million from net sales of $104.0 million, last year. The company noted that its net sales for prior year were significantly impacted by the closure of all brick and mortar stores due to the COVID-19 pandemic.
Headquartered in Kearney, Nebraska, Buckle currently operates 442 retail stores in 42 states. The company plans to resume regular monthly reporting with its August results.
Woman finds out brother is alive three hours after police said he died
More than 700,000 vaccines secretly sent to Australia despite shortage
Mum of Richard Okorogheye says her heart has been 'ripped apart' by his death
States Where the Most People Are Vaccinated
Rollout of the COVID-19 vaccine in the United States got off to a slower start than expected. In response, the Biden Administration announced plans to vaccinate 300 million Americans by the end of the summer. Though whether or not the timeline is achievable remains to be seen. Currently, 63,016,976 people have been fully vaccinated, or 19.3% of the population.
So far, vaccination coordination efforts have been largely left to states to manage themselves — and some have proven more efficient at it than others. Depending on the state, the share of the population that has been fully vaccinated ranges from as low as 13.5% all the way up to 26.3%.
Regardless of the share of the population each state has managed to vaccinate, data reveals inefficiencies in vaccination campaigns everywhere in the country as millions of doses are currently sitting idle under the purview of state governments, yet to be administered. As of April 6, only about 76.9% of the 219,194,200 doses of the vaccine that have been distributed to the 50 states and Washington D.C. have been administered. In one state, only 61.1% of delivered doses have gone into the arms of residents. Meanwhile, the state that has proven most efficient has used 90.4% of the vaccine doses it has received.
As the virus mutates and new variants begin to spread, vaccinating the population as rapidly as possible is critical. In total, there have been 9,296 known infections for every 100,000 people nationwide.
As Investors Switch to E.T.F.s, So Do Managers
The conversion of the first few mutual funds into cheaper, simpler exchange-traded vehicles could herald a broader trend.
By Conrad de Aenlle
'Tourist strangled his college best friend to death while on holiday in Hawaii'
From the Charred Wreck of a Lamborghini, a D.I.Y. Supercar
It's still not cheap, and it'll take some skill, but finding the totaled car of your dreams and rebuilding it can give you bragging rights, and a sweet new ride.
By Mercedes Lilienthal
Boy, 12, chased on bouncy castle by two men and stabbed at birthday party
MSNBC Apologizes For Airing Wrong Video While Reporting On Rep. Alcee Hastings' Death
MSNBC apologized on Wednesday for mistakenly airing a video of another Black congressman while reporting a day earlier on the death of U.S. Rep. Alcee Hastings of Florida.
During the report, the network aired archived video of U.S. Rep. Bennie Thompson, a Democrat from Mississippi. The report correctly included some still pictures of Hastings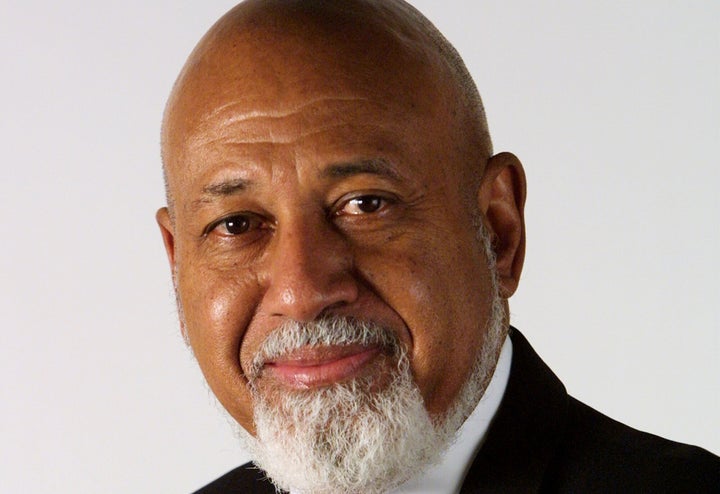 MSNBC tweeted an apology on Tuesday:
The mistake "never should have happened," the network's Hallie Jackson said on the air Wednesday. "We are sorry it did. Congressman Hastings served the state of Florida for nearly three decades and the House and deserves a tribute worthy of that service."
Hastings, a former federal judge who had been impeached, was first elected to Congress in 1992. He announced two years ago that he had pancreatic cancer.