PEOPLE Beauty Editor Spills Why Wearing Sunscreen on an Airplane Will 'Erase Years From Your Face'
PEOPLE Now airs live, Monday through Friday, from the Meredith offices in New York City.
Catch PEOPLE Now every weekday at 12:00 p.m. ET/9 a.m. PT on People.com or on the PeopleTV app on your favorite streaming device. Want even more? Check out clips from previous episodes of PEOPLE Now.
Why Rachael Ray ate worms as a kid
Rachael Ray is a champion — at eating worms.
Talking to Page Six about her favorite snacks, the chef casually mentioned that she was inspired to slurp up a few bugs as a child by the 1973 children's book "How To Eat Fried Worms."
"I was a little kid when [the book] came out. I would eat the fried worms for a dollar," Ray said at the Accessories Council Excellence Awards at Cipriani 42nd Street. "I went the distance — and I ate 10."
The topic came up while Ray explained to us that she designed her Convalore bags as a way to carry food around with her.
You'll be seeing a lot less of these 'Summer House' cast members
Two cast members have been booted out of the "Summer House," Page Six has learned.
The reality show — scourge of the Hamptons' upper crust — is getting ready to film Season 4 of the revelry out East.
But we hear that Danielle Olivera and Jordan Verroi won't be bunking with the rest of the crew.
"They will still be on, but they won't be back living in the house," said a source close to the Bravo show.
Olivera joined in the second season, and Verroi pitched up in the third.
Perez LOVES Taylor Swift, But…
Taylor Swift is one of our faves of all time, but she's been sucking live lately! This and much more on our latest podcast! Listen to The Perez Hilton Podcast with Chris Booker on iTunes or directly at http://PerezPodcast.com
PAUL THOMAS on… BBC's licence fees for OAPs
PAUL THOMAS on… BBC's licence fees for OAPs
To order a print of this Paul Thomas cartoon or one by Pugh, visit Mailpictures.newsprints.co.uk or call 020 7566 0360.
Vandal writes anti-Semitic message on Harlem medical office
A vandal scrawled an anti-Semitic message on a Manhattan medical office Monday night, police said.
The suspect walked up to the Start Treatment and Recovery Center on West 124th Street near Malcolm X Boulevard and painted "f–k Jews" on the front door at about 11:10 p.m., cops said.
He then walked off shaking the spray can and puffing on a cigarette, video released by police shows.
He was last seen wearing a blue Adidas jersey, black jeans and black boots, cops said. He's still at large.
Chris Froome out of Criterium du Dauphine after crash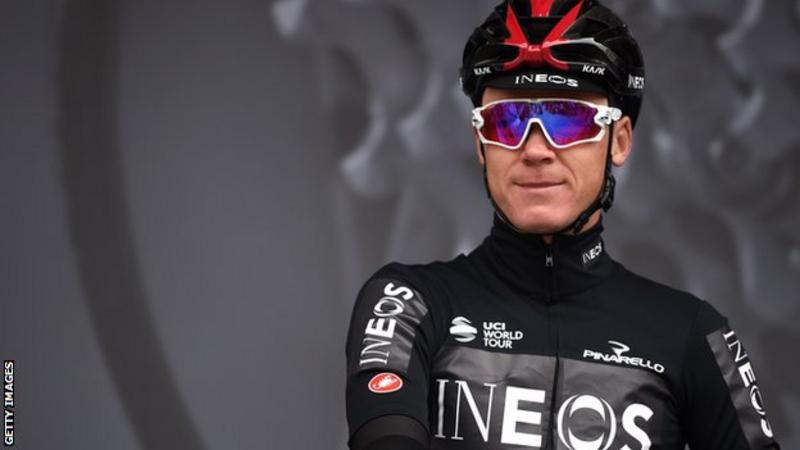 Britain's four-time Tour de France winner Chris Froome was taken to hospital and will miss the rest of the Criterium du Dauphine after crashing before stage four.
The incident took place during what Team Ineos described as a "recon" of Wednesday's 26.1km time-trial course in Roanne, France.
Froome, 34, was eighth overall after three stages of the eight-day race.
He was using it as part of his build-up to the Tour, which starts on 6 July.
More to follow.
Jos Buttler fit to play for England against West Indies in World Cup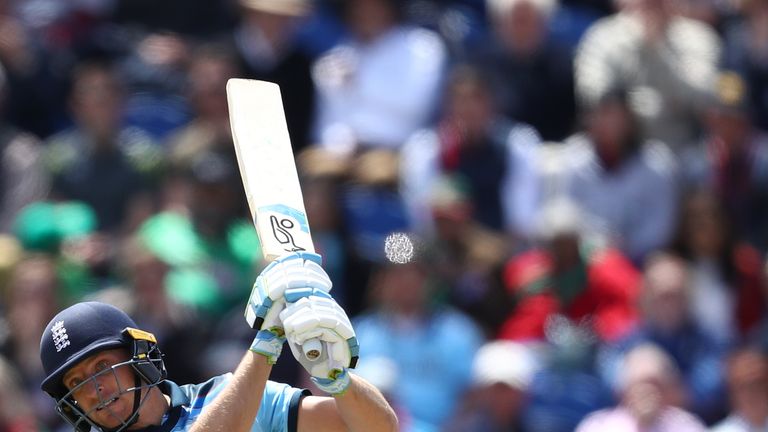 Jos Buttler will be fit to play for England against the West Indies on Friday despite suffering a hip injury against Bangladesh, head coach Trevor Bayliss has confirmed.
Listen To This: Don't Want This Night To End!
The Jonas Brothers have a tune in contention for song of the summer!!
Only Human is a Max Martin production! Pop maestro!!
This is like 2019 The Police meets No Doubt!
The horns and xylophone kill us!!!
Check out this mega bop above!
Then CLICK HERE to listen to more music from the Jonas Brothers!
Women's Tour: Race leader Marianne Vos forced to retire after stage three crash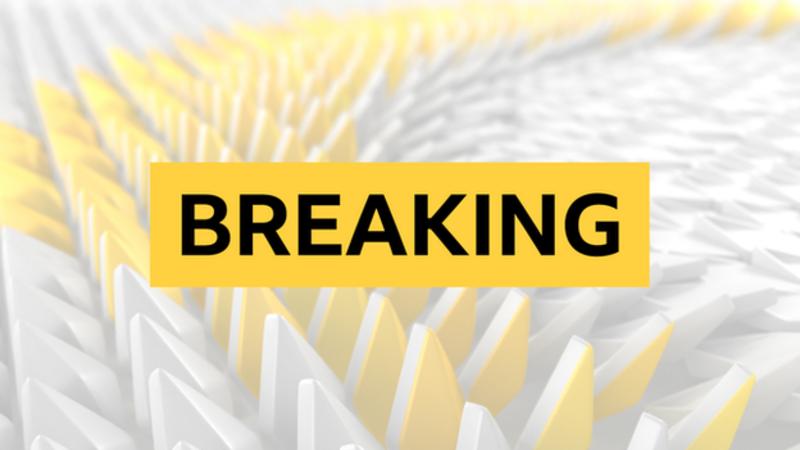 Overall race leader and 2014 champion Marianne Vos has withdrawn from the Women's Tour following a crash in the peloton on stage three.
The incident also saw the former world champion's CCC-Liv team-mates Jeanne Korevaar and Valerie Demey unable to continue as the race was neutralised.
More to follow.
Tell Your Friends!
Our latest podcast is out now! And another new one released tomorrow!!
This week we talk lots Britney Spears, Justin Bieber, Kylie Jenner, Chris Brown and so much more!
CLICK HERE to listen to The Perez Hilton Podcast with Chris Booker or hear it on iTunes or directly at PerezPodcast.com