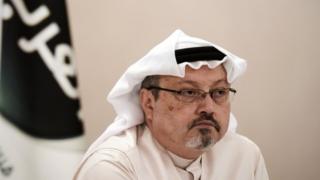 Saudi Arabia sent a toxicologist and a chemical expert to its consulate in Istanbul after journalist Jamal Khashoggi was killed, a senior Turkish official has told the BBC.
The Saudis admit the journalist was killed there last month, but their accounts have wavered on what happened.
Turkish investigators believe he was choked to death and then dismembered.
Two of his sons made an emotional appeal for their father's body in a Sunday interview with CNN.
"All what we want right now is to bury him in al-Baqi (cemetery) in Medina (Saudi Arabia) with the rest of his family," Salah Khashoggi said in an interview, filmed in Washington.
"I talked about that with the Saudi authorities and I just hope that it happens soon."
Khashoggi, a critic of Saudi Arabia's rulers, was killed inside the Istanbul consulate on 2 October after visiting to obtain documents he needed to get married.
What are the latest allegations?
The comments on Monday by the senior official echo a report in Turkey's daily Sabah newspaper that Saudi Arabia allegedly sent chemist Ahmed Abdulaziz Aljanobi and toxicology expert Khaled Yahya al-Zahran as part of a delegation tasked with erasing evidence in the consulate.
The newspaper alleges the team visited the building every day from 12 October until the 17 October, before leaving the country three days later.
The latest reports about Khashoggi's death come on the same day Saudi Arabia is appearing before a United Nations human rights panel in Geneva.
The president of the Saudi Human Rights Commission, Bandar al-Aiban, told the panel that King Salman had instructed prosecutors to investigate the killing and bring perpetrators to justice.
What do the Saudis say?
The official narrative of what happened to Khashoggi has shifted several times since he went missing.
Initially, Saudi officials said he had left the consulate alive, then that he had died in a fist-fight, before describing his death as "murder" and pre-meditated as a result of a "rogue operation".
Istanbul's Chief Public Prosecutor Irfan Fidan, who is leading the investigation, said last week he believed the journalist was "choked to death immediately" after he entered the building on 2 October, before his body was dismembered and destroyed.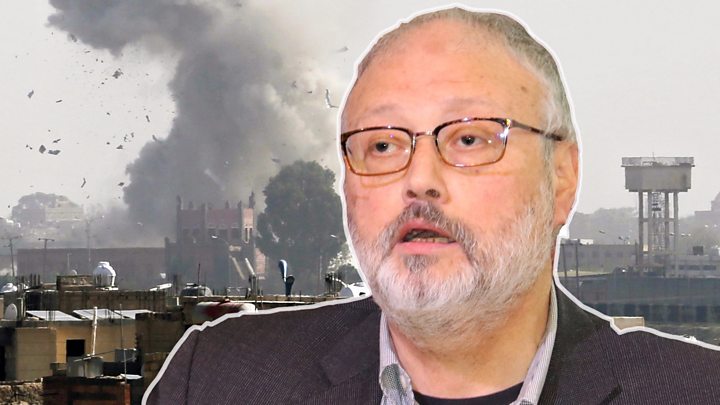 President Recep Tayyip Erdogan has said that the order to kill him came from "the highest levels of the Saudi government", but, stressing Turkey's "friendly" ties with Saudi Arabia, he said he did not believe King Salman was involved.
More than a month on from his death, Khashoggi's body has still not been found. Yaskin Aktay, a senior aide to Mr Erdogan, has said he believes his body may have been dissolved in acid.
So far 18 men have been arrested by Saudi authorities in connection with the death. Turkey wants the suspects extradited but Saudi Arabia has maintained they will be prosecuted nationally.
Who was Khashoggi?
Jamal Khashoggi was once an adviser to the Saudi royal family, but fell out of favour with the government last year and went into self-imposed exile.
He had become a sharp critic of the Saudi government and of Crown Prince Mohammed bin Salman, who has been pioneering an ambitious economic and social reform programme.
Before his death, the 59-year-old had been living in the US, and wrote regularly for the Washington Post newspaper.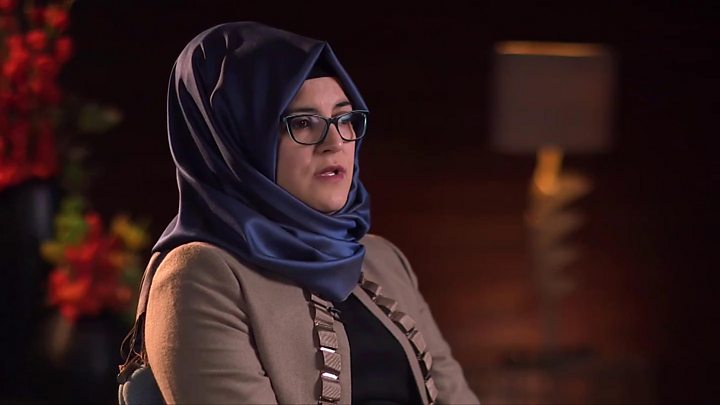 He first visited the Saudi consulate in Istanbul on 28 September to obtain a document certifying that he had divorced his ex-wife, so that he could marry his Turkish fiancée – but was told he would have to return and arranged to come back on 2 October.
On that day his fiancée, Hatice Cengiz, waited outside for him for more than 10 hours, but he did not re-emerge, so she raised the alarm.
She has called on the international community to take "genuine steps" to bring the perpetrators of his death to justice.
A memorial service was held for Khashoggi on Friday night in Washington.
Source: Read Full Article