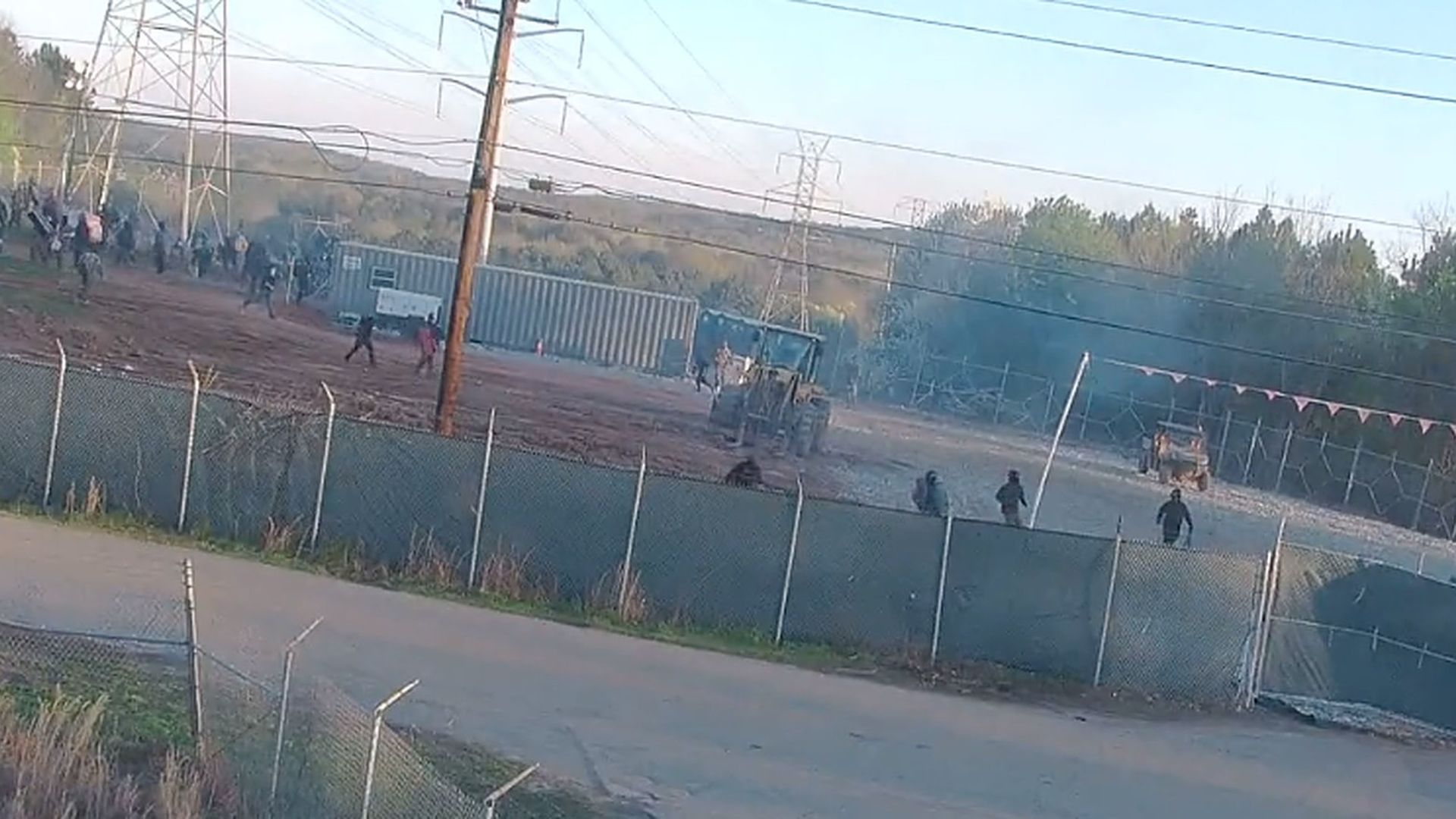 Photo: Atlanta Police Department/Twitter
The site of a proposed city police training facility was attacked Sunday by people throwing "large rocks, bricks, Molotov cocktails, and fireworks at police officers," police said.
The big picture: Police said they had detained 35 people after the latest confrontation between police and protesters at the site of the Atlanta Police Foundation's proposed complex, which activists have dubbed "Cop City." Organizers have pushed back on the police account of the latest clashes.
Demonstrators have expressed concern about potential police militarization and the impact on woodland at the proposed site, which protesters have called the "lungs of Atlanta."
Details: The Atlanta Police Department said in a statement that "violent agitators used the cover of a peaceful protest" at the site to launch the attack — a description protesters strongly objected.
"They changed into black clothing and entered the construction area" before they allegedly launched their attack, police said.
Meanwhile, organizers and supporters said clashes occurred during a weekend festival, per NBC News.
What they're saying: "Indiscriminate police violence tonight against Stop Cop City festival-goers," The Atlanta Solidarity Fund tweeted Sunday night.
"Police seem to be lashing out at anyone present at the music festival. Music is not a crime, protest is not a crime. The first amendment doesn't go away when a single person sets a fire."
The Defend the Atlanta Forest collective issued a statement after the arrests stating: "It's important to note that the 35 people that police arrested tonight were not 'violent agitators,' but peaceful concert goers who were nowhere near the demonstration."
Go deeper: Atlanta mayor forms 'Cop City' task force
Editor's note: This is a breaking news story. Please check back for updates.
Source: Read Full Article