The Brexit secretary called Britain a "peculiar geographic economic entity" as he called for a "bespoke" deal with the EU on goods.
He told a tech conference in north London on Wednesday: "I hadn't quite understood the full extent of this.
"But if you look at the UK and look at how we trade in goods, we are particularly reliant on the Dover-Calais crossing.
"And that is one of the reasons why we have wanted to make sure we have a specific and very proximate relationship with the EU, to ensure frictionless trade at the border."
Mr Raab had joked at the start he was "terrified" of attending the conference because his wife works in tech marketing and "if I get anything wrong I am for the high jump when I get home".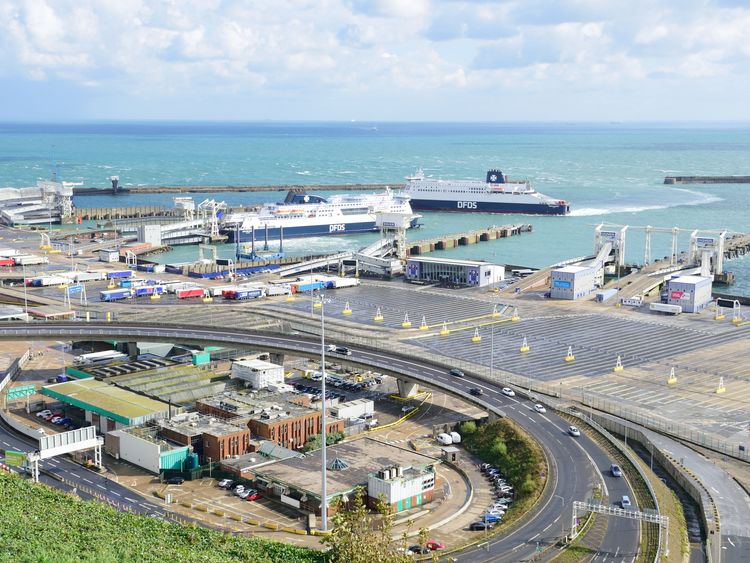 Under the government's proposal, the UK would stay in a customs union with the EU after 29 March 2019 – the date it is expected to leave the bloc.
A future trade deal would then be negotiated, but there are concerns over a "backstop" solution to prevent a hard border reforming in Ireland if no agreement is made, which could involve the UK remaining in a customs union for longer.
Mr Raab dismissed concerns of "major" goods shortages in British stores if there is no withdrawal deal.
But he warned: "I think probably the average consumer might not be aware of the full extent to which the choice of goods that we have in the stores are dependent on one or two very specific trade routes."
According to government figures in 2016, the Dover-Calais crossing was the most popular route for good vehicles in and out of the UK, with 1,905,000 units passing across it.
The second and third most popular were Dover-Dunkirk with 690,000 units that year, and Holyhead-Dublin with 299,000.
Labour's shadow Brexit minister, Jenny Chapman, responded to Mr Raab's speech, asking: "How are we meant to trust this government to deliver a good deal for this country when we have a Brexit secretary who doesn't even understand the very basics of Brexit?"
Former UKIP leader Henry Bolton added: "I've continually said, the risk of Brexit is not in leaving the European Union, it is in having a government that doesn't know what it is doing."
Conservative Remainer Nicky Morgan tweeted Mr Raab's quote with the comment: "Gulp #enoughsaid."
It comes amid a row over whether cabinet ministers will be shown Prime Minister Theresa May's full legal advice on her draft withdrawal agreement.
They were initially only going to be given a summary at a crunch meeting on Wednesday, but Sky News understands that was pushed back when it was raised that the ministerial code says that "the complete text of the advice should be attached".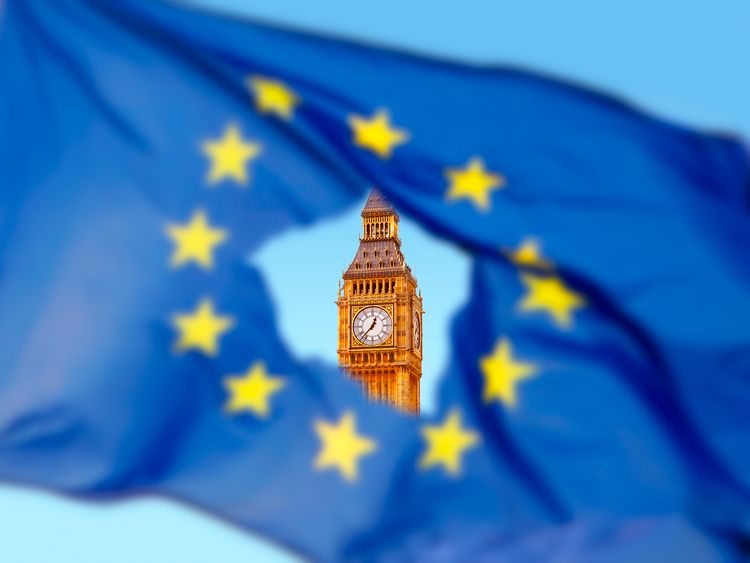 Foreign Secretary Jeremy Hunt said the cabinet would get a "very good… framework" of the legal advice, while Home Secretary Sajid Javid assured colleagues: "I am sure the cabinet will see advice."
Lawyer and Conservative backbencher Dominic Grieve also told Sky News it would be "extraordinary" if they did not.
He added that it was "more difficult" when it came to calls for the legal advice to be released to the public.
"If the government doesn't publish it in a matter of this importance then the government ought to set out very fully its own legal position and publish that with a full explanation of how it sees the legal issues playing out," Mr Grieve said.
Earlier, Irish foreign minister Simon Coveney warned it was a "mistake" to assume that if the British cabinet agrees something, then everything is agreed.
Source: Read Full Article