The reopening of schools will "put pressure" on the R number and could lead to the closure of pubs and shops at a local level, the chief medical officer for England has said.
Professor Chris Whitty acknowledged the government is having to "balance risks" in relation to whether children should return to their education during the outbreak, but added he believes pupils are more likely to be "harmed by not going than by going, even during this pandemic".
Mr Whitty, who is the chief medical adviser to the UK government, said: "The first thing to say is that the evidence that not going to school damages children in the long run is overwhelming and that includes their long-term chances.
"It increases the risks of disparities, it entrenches deep-rooted problems that people may have, it increases the risk that they have mental and physical ill health in the long run."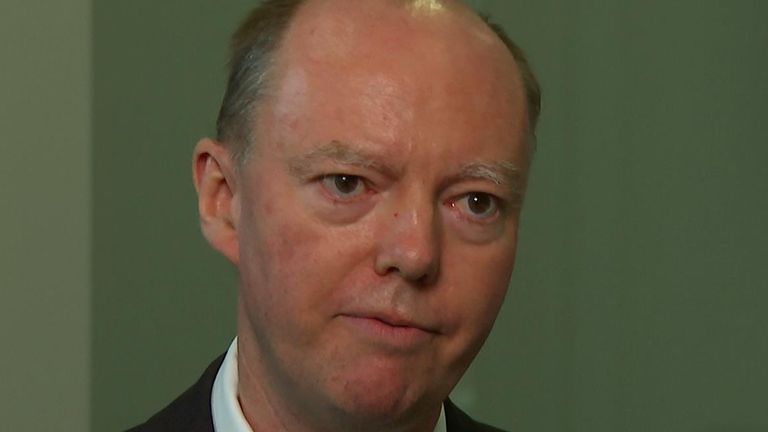 He added: "The chances of many children being damaged by not going to school are incredibly clear and therefore the balance of risk is very strongly in favour of children going to school because many more are likely to be harmed by not going than harmed by going, even during this pandemic."
Mr Whitty also said there is "overwhelming clear evidence that the chances of children dying from COVID are incredibly small" as he aimed to address parents' concerns over the health risks of children returning to school.
He added "there's some evidence that children, particularly in primary school, are actually less likely to catch COVID in the first place".
Mr Whitty said: "There's also very clear evidence from the UK and around the world that children much less commonly get a severe illness and end up having to be hospitalised if they get symptomatic COVID at probably a rate of less than a tenth of the general population."
Mr Whitty has been joined by the chief medical officers and deputy chief medical officers for Scotland, Northern Ireland and Wales in saying children should return to school during the pandemic.
The chief medical officer for England acknowledged that children will undoubtedly bring households together who wouldn't come into contact if schools were closed.
He added some of this will happen directly as children from households will meet, but it was also happen indirectly as it will free up some people to go to work.
Source: Read Full Article