Some hospital patients with coronavirus may have been transferred into care homes, seeding it into communities, a senior minister has admitted.
Environment Secretary George Eustice said there could have been "some instances" where those without symptoms were moved untested into care homes, which have been hit hard by the COVID-19 outbreak.
Previously, ministers insisted adequate advice was given to care homes, despite them being told until as late as 12 March an outbreak of the disease in them was "very unlikely" and all residents and staff with symptoms were not eligible for tests until 15 April.
The admission came as the head of Care England, the largest body representing private care homes in the country, said the government prioritised the NHS over the care sector.
So far around 15,000 elderly residents have died with the virus in England and Wales.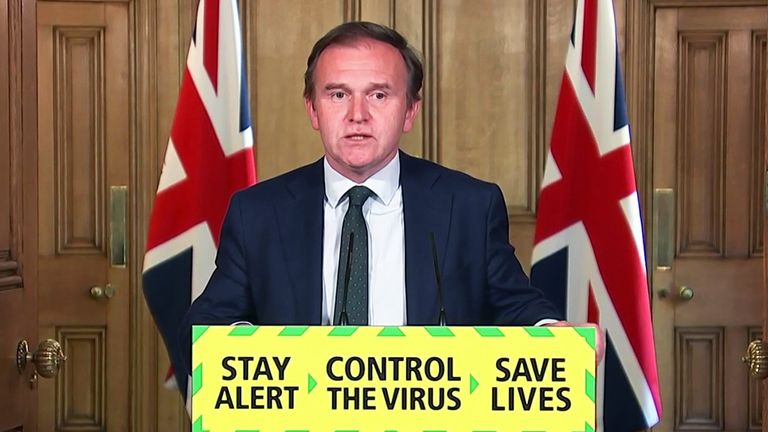 Mr Eustice denied "the caricature that we took an approach that was wrong" at the daily Downing Street briefing.
"Very early on in this epidemic we had protocols in place for care homes, there was guidance as to how they should approach this," he claimed.
"As the situation developed then more stringent policies were introduced."
But he accepted: "In those early weeks there will have been some instances where people may have been discharged who were asymptomatic.
"And there may have been some small number of instances where they may have been showing symptoms but would have been isolated – that was the guidance at the time that was in place."
Source: Read Full Article