That is basically what a note published by Tim Barrow, the UK's ambassador to the European Union, conceded on Saturday.
The last-minute admission ahead of a landmark summit of EU leaders on Sunday morning was not – as Spain might have you believe – thanks to seven intense days of pressure from the Spanish government over Gibraltar, led by threats to "veto Brexit".
It was instead merely the clearer articulation of a reality set in motion from the moment the UK said it planned to leave the EU.
Put simply, any future trade deal that London strikes with Brussels will not automatically apply to its overseas territories, such as Gibraltar.
The same terms and conditions will likely be mirrored across the "whole UK family" but there can be – as spelt out in the letter from Mr Barrow to a senior EU official – "no obligation or presumption".
Pedro Sanchez, the Spanish prime minister, attempted to portray the comments as a triumph for him and his government after their threats to derail the summit in Brussels, where EU leaders are due to endorse the Brexit deal.
He is either deliberately playing political games – particularly ahead of regional elections early next month – to win support from hardliners in his country who regard Gibraltar as rightly belonging to Spain.
Or Mr Sanchez and his advisers have misunderstood the meaning of the withdrawal agreement, which all along provided the potential for the Rock to be dealt with separately to UK-EU future relationship talks.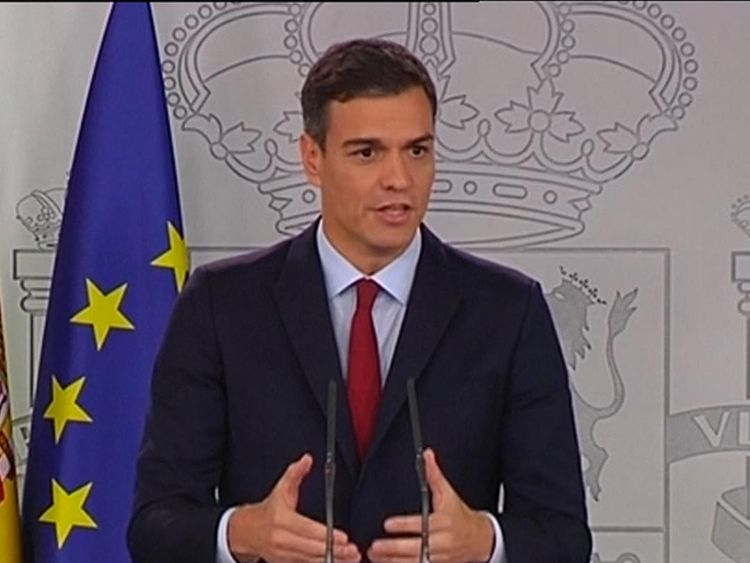 Madrid had claimed article 184 of the 585-page document meant Gibraltar would be included in such discussions. This prompted Mr Sanchez to demand an assurance this would not be the case and that Spain could agree the territory's fate with the UK alone.
The Gibraltar row has overshadowed the countdown to the Brexit summit on the European side, threatening European unity on the UK's withdrawal.
It has triggered a frenzy of diplomatic activity between London, Madrid, Gibraltar and Brussels that culminated in Saturday's choreographed climb down.
The UK published its short, legalistic letter on Gibraltar along with a statement from Fabian Picardo, chief minister of the Rock, who reiterated how his people will "stick with Britain".
Moments later, Mr Sanchez made a public statement on the issue, though his triumphalist tone contrasted starkly with the UK's neutral language.
"We have received sufficient guarantees to be able to reach a solution to a conflict that has lasted more than 300 years between the United Kingdom and Spain," Mr Sanchez told reporters in Madrid.
The issue of Gibraltar will not derail Sunday's talks but Spain's decision to use the issue to pressure the UK during this crucial week does not bode well for the future.
Source: Read Full Article