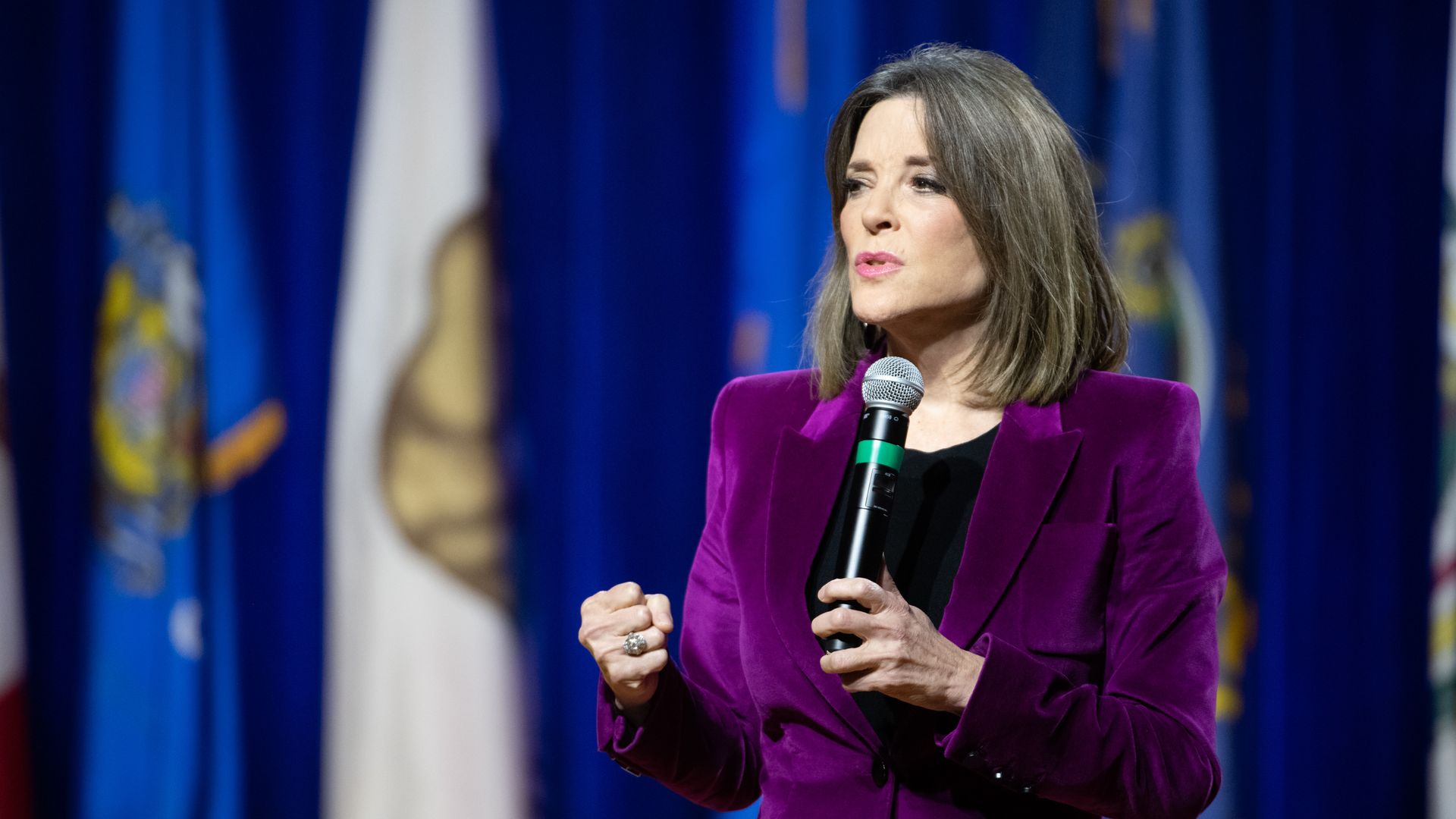 Marianne Williamson in Nov. 2019 in Orangeburg, South Carolina. Photo: Sean Rayford/Getty Images
Author Marianne Williamson announced Saturday that she's running for president in 2024.
Why it matters: Williamson, who ran unsuccessfully in 2020, is the first Democrat to challenge President Biden's reelection bid.
What she's saying: "We all owe President Biden a debt of gratitude for defeating President Trump in 2020," Williamson in a campaign video.
"But with the things that they're going to be throwing at us in 2024, we need to submit to the American people an agenda of fundamental economic reform, universal health care, tuition free colleges …. paternity and maternity leave, free childcare, and a guaranteed living wage."
Background: Williamson, 70, first came into the 2020 race as an outlier with little political name recognition in a field comprised mostly of longtime politicians.
She gained some attention on the debate stage but her campaign was short lived.
Williamson built her career as a spiritual guru and never held public office. She's written 14 books, four of which were New York Times bestsellers.
Source: Read Full Article