Beth Rigby, deputy political editor
There is both an unpredictability and inevitability about where we have got to in the Brexit drama just five months away from B-day.
Unpredictable because trying to war game where it all ends up – deal, "no-deal", general election, second referendum, new prime minister, Tory party split – confounds even the smartest of political minds.
But inevitable too given the result of the snap election in 2017 which left Theresa May with a minority government. She did, after all, only call that election because she was advised by key allies (such as her then chief whip Gavin Williamson) that she would need a bigger majority than 17 MPs to deliver an orderly Brexit and neutralise rebels on both wings of the party.
She ended up instead losing 13 seats and was forced ask 10 DUP MPs to prop up her minority government. From the moment that result landed, the die was cast and the precariousness of her position – in office but not in power – is now playing out on the floor of the House.
The DUP are refusing to support legislation, abstaining on amendments to the finance bill. Conservatives MPs from both Remain and Leave wings are also off the reservation running rings around the whips, forcing through a u-turn on the introduction of a maximum stake for fixed-odds-betting-terminals and a promise from the government to release Brexit economic analysis.
All of that's happened in the past five days.
In that time too Mrs May has faced the very real threat of a Vote of Confidence in her leadership and seen two more cabinet members and a clutch of ministers leave her government in protest over her proposed Brexit Withdrawal Agreement.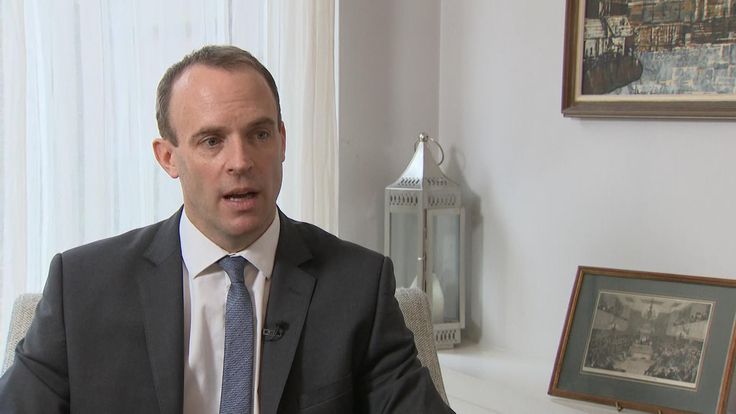 A senior Brexiteer tells me that the chief whip Julian Smith has warned Mrs May's cabinet he could lose up to 100 MPs over the thorny issue of the Irish backstop. A senior Conservative Remainer told me that's he counted up 62 MPs who have said they will vote against – and that's before you even get to the DUP.
Against that backdrop you can see why the Westminster consensus is that this Brexit deal – and perhaps the prime minister – is going down.
So where does this public conviction from the prime minister, the chief whip and her cabinet allies come from? Is it just misplaced optimism, or can her top team really see a way through the impasse?
It is, as I said, unpredictable, but there are some signs this week that No 10 is trying to find a ladder for (some) Brexiteers to climb down.
The first clue came on Tuesday when the prime minister told her cabinet that the country could still avoid the Irish backstop after Brexit through the use of technological solutions to keep the border open without having to revert to the UK-wide customs arrangement so loathed by Brexiteers.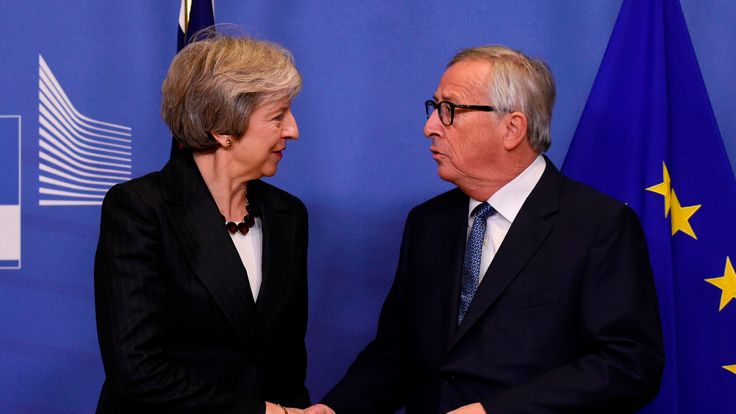 It came after the prime minister – with the threat of a Confidence Vote still hanging over her – promised senior Brexiteers Iain Duncan Smith and Owen Patterson she'd consider their proposals to avoid the backstop in a meeting at No 10.
Whether she's stringing them along or is genuinely trying to find alternative solutions, we'll find out in the coming days as the UK and EU flesh out the political declaration on the future partnership, which will accompany Britain's binding withdrawal treaty with the EU.
Watch for language around the backstop and the scope and ambition for a super-turbo charged free trade deal as No 10 look for ways to prove to Brexiteers that the prime minister's intention is not to make the UK a "vassal state" (trademark Boris Johnson) of the EU post-Brexit.
"The more flesh we can put on the bones, the better. It will mean more things to more people and we can take more of the party with us," explained one cabinet source of No 10's thinking.
Mrs May will obviously need some help from the EU to pull this off, but the calculation must be that more concessions could at least win over some Brexiteers.
The whips are then hoping to bring over Labour support – senior minister Robert Buckland said only yesterday that it was time that Labour "stepped up to the plate" and acted in the national interest – as they scramble for the numbers. But she'd certainly need a few dozen backbenchers to join her.
Still it looks unlikely, so what comes next?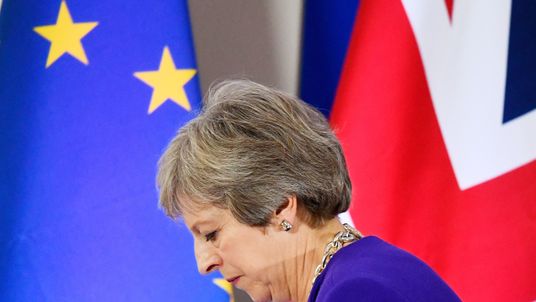 There is growing speculation in Westminster that if the government loses the Meaningful Vote the prime minister could bring it back to the Commons for a second time – via a trip back to Brussels to get further concessions and a market downturn to concentrate politicians' minds.
In the midst of all that a defeat in the Commons is also likely to trigger a Confidence Vote from her mutinous backbenchers.
But if she wins that, she and her deal will be a stronger position – and the fixed term parliament act means that her deal can be voted down but she can march on.
Of course, in between this scenario are various different outcomes involving parliament trying to push an alternative to her deal in the form of a Norway-style arrangement or a second referendum.
There is also the chance her deeply divided party splits or her government collapses and she calls an election. As I said, this unchartered and unpredictable territory.
But the one constant through all of this has been the determination and indefatigability of Theresa May.
Still she grinds on as Brexit reaches its apex.
I asked one senior Brexiteer – yet to send in a letter – what he thought the odds were of her still being in post on Brexit day next year.
He gave her even odds. A reminder that even some of her opponents don't believe her – or her deal – is dead quite yet.
Sky Views is a series of comment pieces by Sky News editors and correspondents, published every morning.
Previously on Sky Views: Tom Cheshire -​​​ America's bull is stampeding in China's shop
Source: Read Full Article