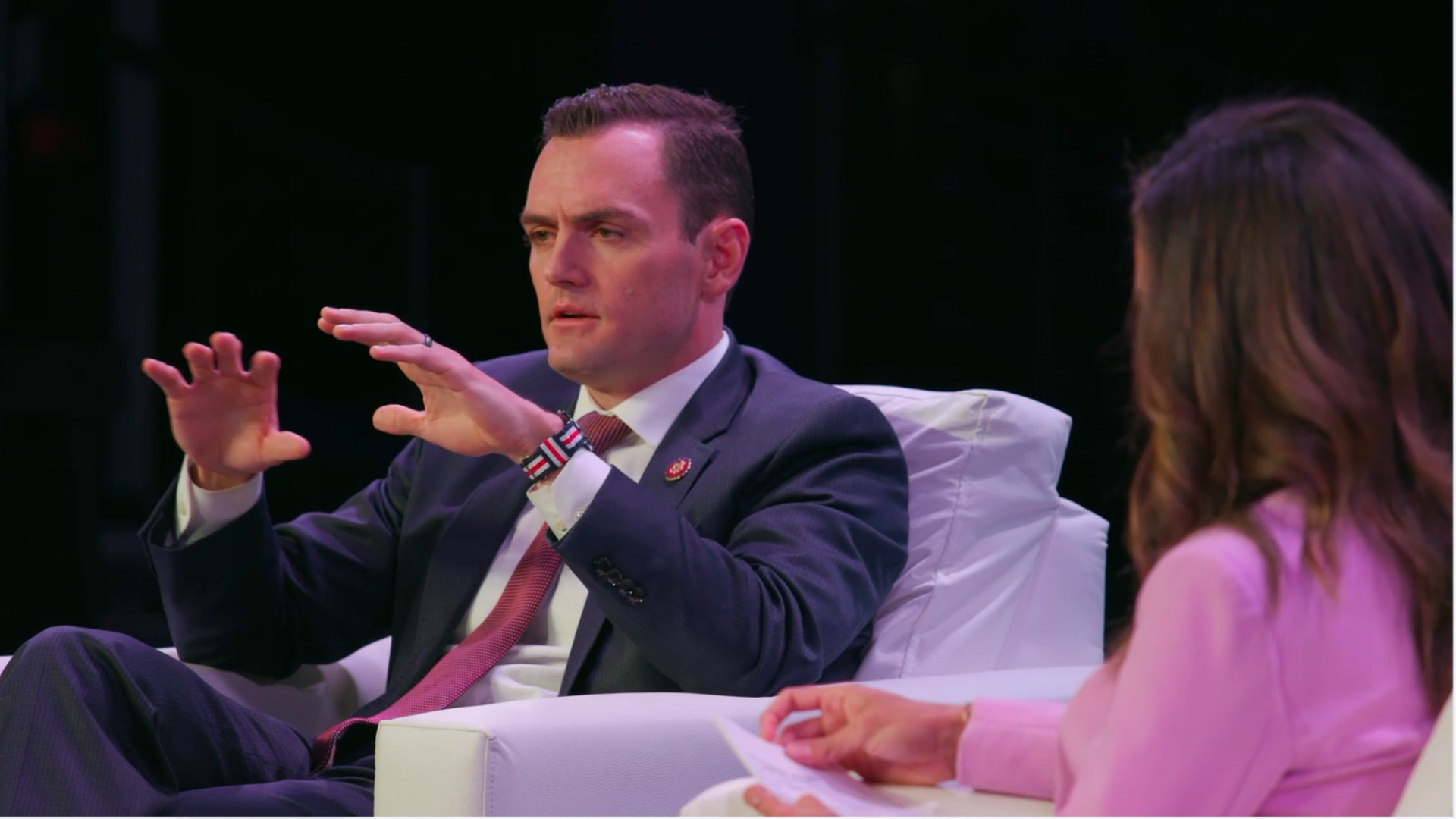 Rep. Mike Gallagher (R-Wis.) at the Axios What's Next Summit.
Rep. Mike Gallagher (R-Wis.), chair of the new House China select committee, told Axios that it would be "geopolitical malpractice" to separate the threats to the U.S. posed by Russia and China.
Why it matters: The Republican Party is divided on Russia's invasion of Ukraine, with some — including former President Trump and Florida Gov. Ron DeSantis — viewing the war as a "territorial dispute" and a distraction from the real threat posed by the Chinese government.
Driving the news: Gallagher told Axios' Alexi McCammond at the second annual What's Next Summit that he hopes to use the new select committee to "explore the depths of the 'no limits' partnership" that Russian President Vladimir Putin and Chinese President Xi Jinping announced before last year's Beijing Olympics.
"Lot of people downplayed it, but everything we've seen since suggests that Putin is Xi's junior partner in a de facto alliance or new Cold War," Gallagher said.
Referring to Putin as Xi's "tethered goat" and "agent of chaos" in Europe, Gallagher stressed that the U.S. must be able to project power in multiple theaters — dismissing arguments from populists like Sen. Josh Hawley (R-Mo.) that sending aid to Ukraine is draining resources and attention from Taiwan.
"The lesson from Ukraine is that you need to arm your friends and partners before the shooting starts," Gallagher said, calling for the U.S. to "take advantage of this moment to replenish" weapons stockpiles for a potential conflict with China.
The intrigue: Gallagher, who some Republicans have encouraged to run for Senate, is a Trump critic who declined to explicitly say whether he would support the former president if he's the nominee in 2024. "I have a 'No Boomer' policy," Gallagher joked.
Source: Read Full Article