They are being asked to consider standing for office, in local and national government, in an effort to balance the number of women against the number of men representing the public.
Two of them told Sky News why they took part in the day:
Amanda Carpenter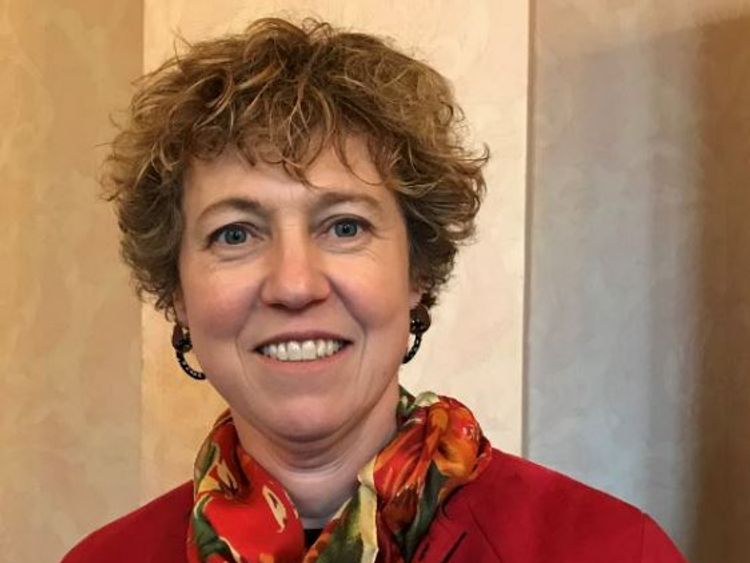 I have been thinking about standing for years. I was politically active as a student and I have always thought it was something women can do.
But I got more engaged in the workforce and got a more serious job, started a family and the barriers to standing felt impenetrable.
It was so tribal, I think it is off-putting and women particularly find that off-putting.
Women have more of an ability I think to see the bigger picture, that's not just we are women but because of the way our lives are structured I think we see it more.
The tribal element made me think twice about standing. Do I want to be up for ridicule in public life? Do I want to be up for scrutiny?
Any woman in this can be a victim and they are all vulnerable. But I have become more determined that we need to change politics.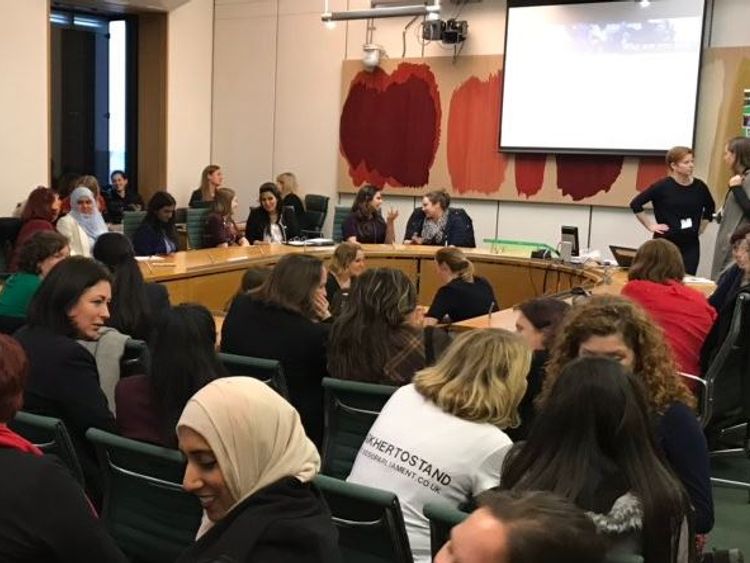 I have been struck by the difference between the two major parties who have been with us today. The Conservatives have the Women to Win system which is slick in getting people through to being elected.
The Labour Party Women's Network is much more about supporting each other but it doesn't feel like quite such a well-oiled machine. That could be my perception.
Women are put off because the system nationally is bonkers.
The working day doesn't start in chambers until 2pm, it's not women and family friendly. Then you have the classic example of Jo Swinson who was off on maternity leave and the vote pairing didn't happen.
I know we only see grandstanding behaviour and behind the scenes people are much more collaborative across parties to get work done.
Even at local government it is the volume of work and commitment that can be off-putting.
Women are more likely to have the responsibilities for caring and homemaking and you often need someone who is very supportive.
Emma Walker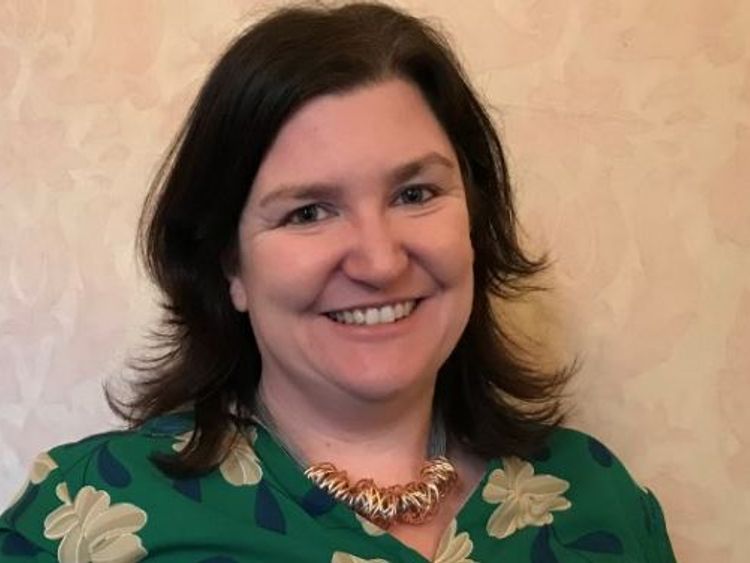 When I was about 12 I told my careers adviser I wanted to be a politician or an education psychologist but the advice I was given was to be a bin collector.
This was despite being born in 1980 when Margaret Thatcher was prime minister.
I was brought up with parents telling me I could do whatever I wanted but I think that stuck with me.
I had a wonderful career, becoming a chief executive at the age of 27, and a culture ambassador for the Scottish Parliament in Washington DC, but despite a few people suggesting politics to me I always thought no.
I started a campaign about maternity discrimination and spoke to my MSP about it when he knocked on my door one day. He backed it and eventually asked me to stand myself.
I was giddy. That ask, particularly from a politician, was just everything I needed.
I didn't start straight away because I had family matters to deal with and even when I got to my 'that's it I'm standing' moment it was still four months before I joined my local party.
From there I've become a candidate for council and I opened the Scottish Liberal Democrat Party conference earlier this year.
I am lucky because I've got an MP, an MSP and several councillors in my local party.
But what's also really helped is support from other women, from a WhatsApp group.
I'm into cross-party support. I get messages from Women's Equality Party members and from Conservatives.
Once you've got over the childcare and the caring for parents, the barrier is the things you do not know. I have not been surrounded by politics my whole life, I put up a barrier to myself in worrying about how I would be received.
People worry what if they don't agree with everything the party says, but who cares? You won't.
The process is incremental. If you think you want to stand, join a party. If you change your mind it's been a year's membership.
If you don't want to stand look about you and tell someone you think they would be great and that you want them to represent you.
You can start making a difference in your local community. It was only because I was doing that campaign that I was asked to stand but that talent was there. We have to ask people to stand.
Source: Read Full Article