Asia Bibi was with her family and under heavy security after being transferred to the Pakistani capital of Islamabad overnight from her detention facility in southern Punjab.
The European Parliament has made an offer to protect Ms Bibi's family in the wake of protests by radical Islamists and their demands for her public execution.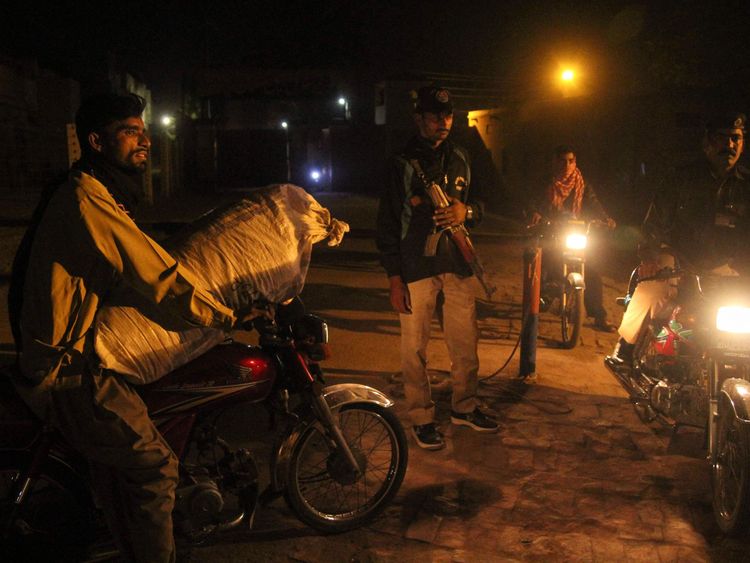 Ms Bibi, a mother-of-five, was convicted in 2010 over allegations she insulted Islam's Prophet Muhammad in a dispute with her neighbours.
She has always maintained her innocence.
The court's decision to overturn the verdict led to violent rallies throughout Pakistan by angry mobs calling for the judges in the case to be killed – delaying her release.
The government also said it would bar her from leaving Pakistan.
Ms Bibi left the Punjab facility late on Wednesday night and was flown to Islamabad.
Troops guarded the roads leading to the airport from which she departed, Pakistani officials said.
Information minister Fawad Chaudhry confirmed that Ms Bibi was still in Pakistan, though details of her exact location have been withheld.
Her lawyer, Saiful Malook, fled Pakistan last week in fear of his life.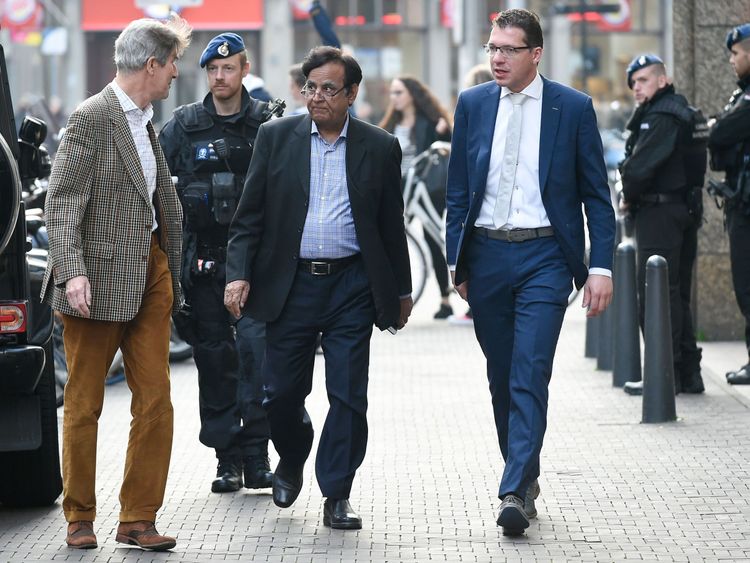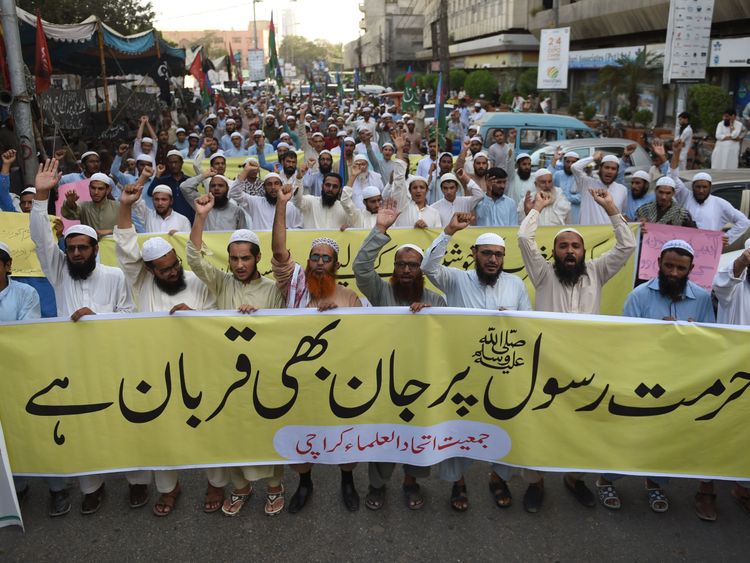 "All I can tell you is that she has been released," he said from the Netherlands.
Her husband Ashiq Masih said they were in danger and pleaded for asylum.
Last week, he asked the UK to grant them refuge in a video message to Theresa May.
In a letter, European Parliament President Antonio Tajani invited Ms Bibi and her family to Europe.
Mr Tajani said the European Parliament was "extremely concerned for your safety as well as your family's, due to the violence by extremist elements in Pakistan".
The letter is an indication that Ms Bibi and her family could be leaving for Europe imminently, but their destination has not been confirmed.
France and Spain have offered her asylum, while the former bishop of Rochester, Michael Nazir-Ali, who is a Christian born in Pakistan, said Ms Bibi should be granted asylum in the UK.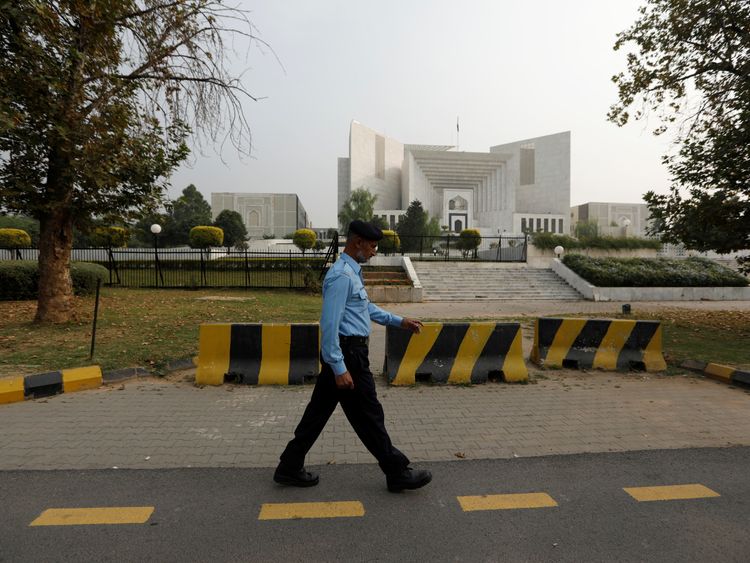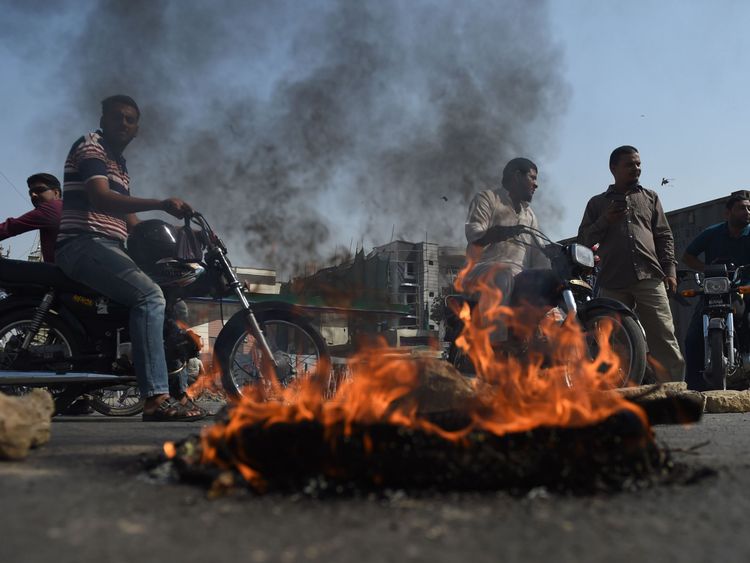 Following her acquittal, the hardline Tehreek-e-Labbaik Party forced a country-wide shutdown as their supporters took to the streets for three days to protest Ms Bibi's release.
More than 2,000 Islamists blocked a key road linking Islamabad with the garrison city of Rawalpindi, causing traffic jams.
Other protesters damaged or set fire to dozens of vehicles to pressure the government.
The rallies dispersed after Prime Minister Imran Khan's government promised a court would review a motion to challenge the acquittal and deny Ms Bibi from leaving the country.
Source: Read Full Article