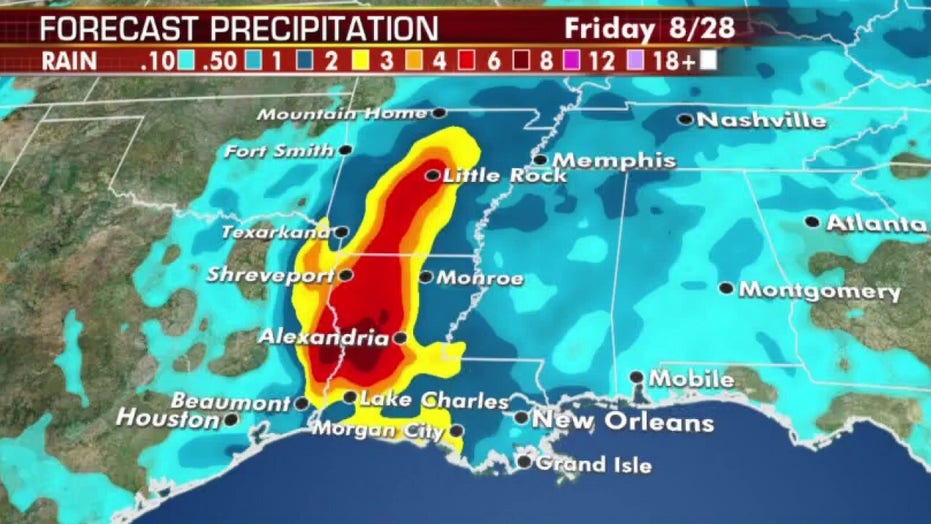 Hurricane Laura pounding the Gulf Coast with 150 mph winds
Vice Admiral Steve Poulin, Atlantic Area commander, joins Rick Leventhal to discuss the dangers of Hurricane Laura and the U.S. Coast Guard's response.
Hurricane Laura battered the Louisiana and Texas coasts as it made landfall early Thursday as an "extremely dangerous" Category 4 storm.
Follow below for the latest news on Hurricane Laura. Mobile users click here.
Source: Read Full Article