Police have arrested 68 demonstrators after hard-line devotees surrounded the Sabarimala temple in the state of Kerala to block women from entering.
Before the court ruling, women and girls aged between 10 and 50 – those considered of a menstruating age – were prohibited due to the belief their presence would threaten Lord Ayyappa's celibacy.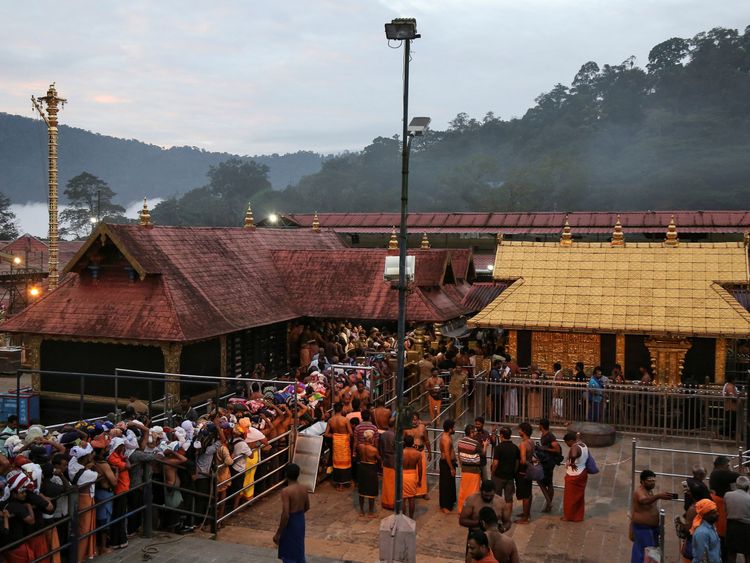 Despite about 700 women registering to pray at the temple in the coming weeks, none so far have made it to the hilltop where the temple is based.
Among those unable to get to the temple was prominent female activist Trupti Desai who was stopped from leaving one of the state's main airports.
An unprecedented police presence has been felt around the temple as tens of thousands of pilgrims made their way to the hilltop shrine after it reopened on Friday, ahead of the start of a Hindu festival period.
It follows clashes last month between devotees and police when the temple opened following the court ruling. Journalists were assaulted as violence broke out.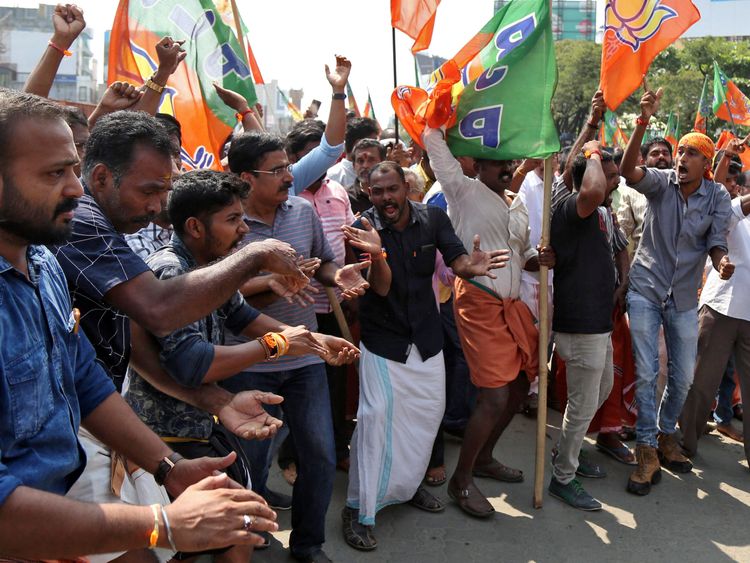 Union minister Alphons Kannanthanam was among those hitting out at the Kerala state government for turning the temple complex into a "war zone", broadcaster NDTV reported.
"The devotees are not militants, they are pilgrims," he said.
The latest arrests follow a plea from the temple's management to the Supreme Court on Monday to allow more time to implement its ruling.
On Monday, temple management approached the court and lodged a plea for more time to allow women in, citing a lack of infrastructure.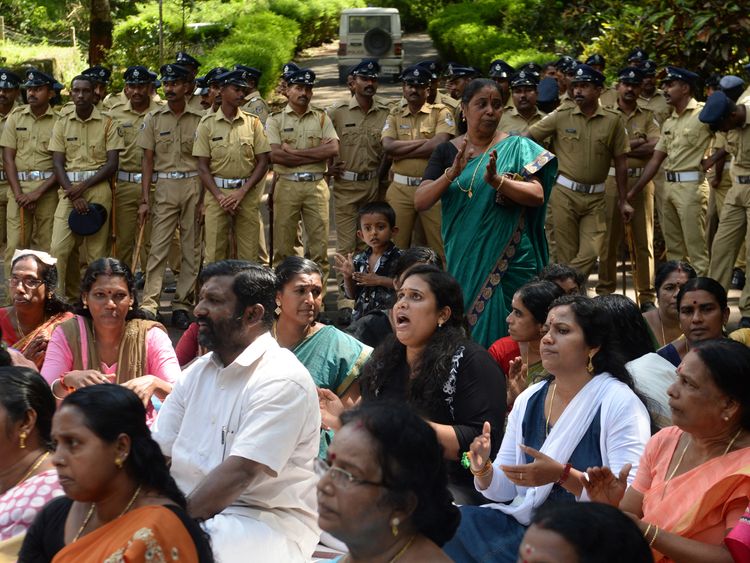 The temple has found itself at the centre of a contentious debate between Hindu hardliners and gender equality activists around the country.
Tensions have been brewing in the southern state, with Hindu groups and the Prime Minister Narendra Modi's Bharatiya Janata Party (BJP) railing against the Supreme Court order.
Prominent Congress MP Shashi Tharoor tweeted: "While media focuses on BJP's vandalism & Govt's strong-arm tactics in #Sabarimala, genuine pilgrims are suffering an atrocious lack of amenities, few clean facilities, inadequate toilet arrangements &multiple restrictions.
"Sabarimala is a place of worship, not of political drama."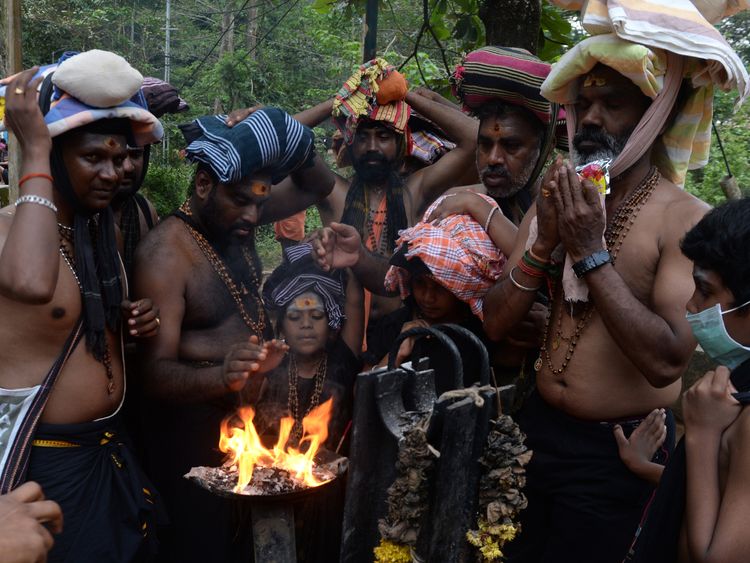 Police said many of those arrested were protesting a ban on spending the night on the hilltop around the temple.
Devotees have since chanted mantras and faced off with officers as they protested against the arrests.
Several women were also among those demonstrating, some were seen holding placards emblazoned with the words "respect the culture, respect the tradition".
One demonstrator, Raghunathan Nair, said: "What the police has done is wrong. I am here with other locals to protest against the arrest of devotees."
In January, the country's highest court is set to hear challenges to its decision to revoke the ban on women.
Around India women of all ages can access most other temples but are not supposed to if they are menstruating as some consider it impure.
Source: Read Full Article