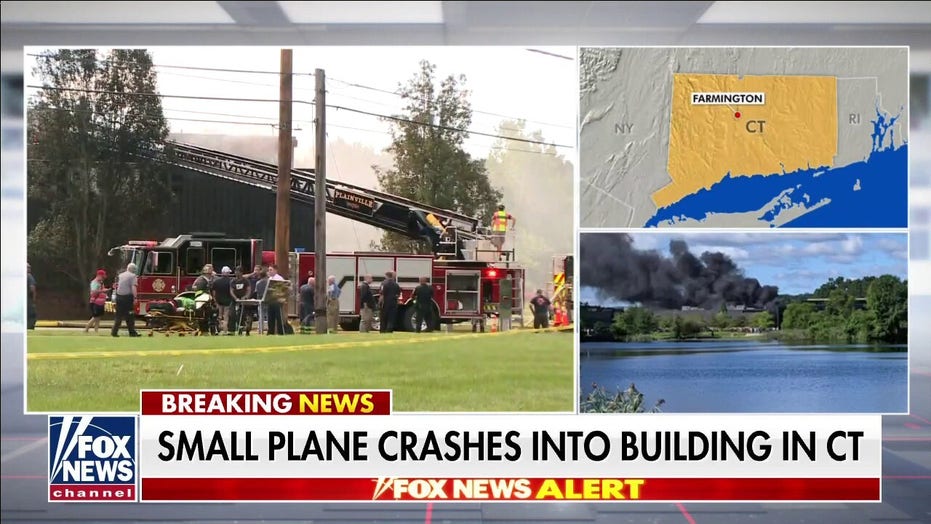 Small plane crashes into building in Connecticut
Rescue teams respond in Farmington, Conn.
A small plane crashed into a building near an airport in Connecticut on Thursday morning.
Emergency crews were working to evacuate the immediate area around the building on Hyde Road in Farmington, about 10 miles west of Hartford, Farmington police said in a tweet.
Firefighters were on the scene working to put out the flames.
It was not immediately clear what caused the crash. No reports of injuries were immediately available.
The building is located near Roberston Airport in Plainville.
A witness told FOX61 Hartford that he heard a loud explosion come from the Trumpf Manufacturing building and ran outside.
"I saw black billows of smoke," Caleb Vaichaus told the station. "I could see flames coming up from Trumpf Manufacturing and as I got closer, I got pieces of fuselage, metal strewn throughout Farmington Avenue."
He said the flames were extremely hot and were growing bigger as he looked on.
This is a developing news story; check back for updates.
Source: Read Full Article