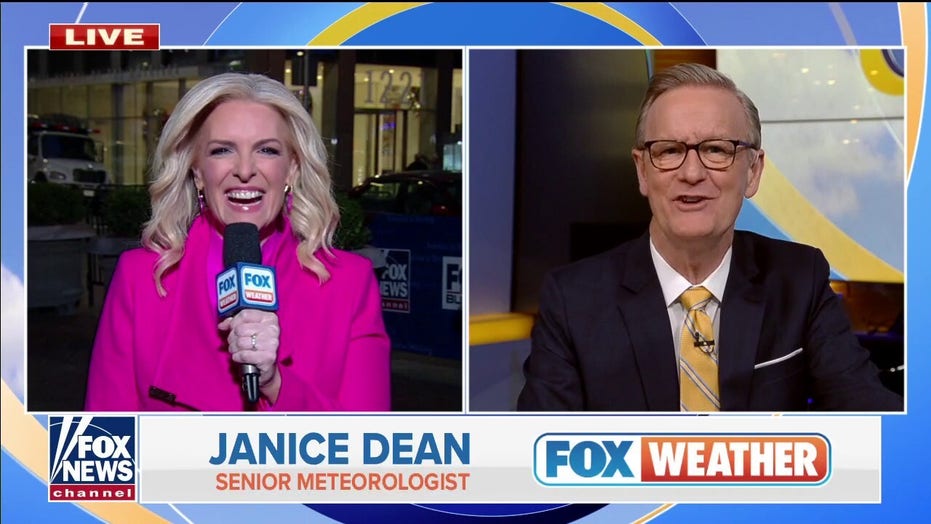 National weather forecast for December 9
Fox News senior meteorologist Janice Dean has your FOX Weather forecast.
A big snowstorm is underway Thursday across the Rockies, bringing the most snow so far this season for the region.
SNOWY WEATHER FORECAST FOR WEST, IMPACTING TRAVEL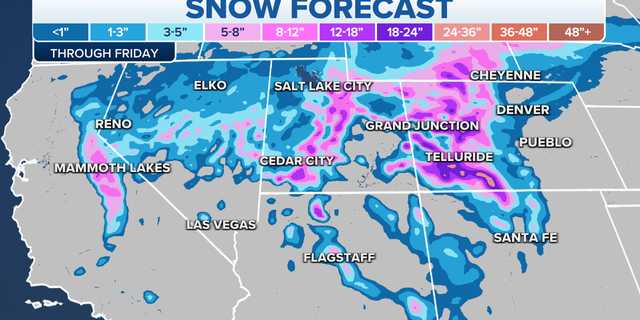 Western snow forecast
(Credit: Fox News)
The cold front associated with this system is forecast to bring the risk of strong-to-severe weather, including tornadoes across the Mississippi, Tennessee and Ohio valleys on Friday.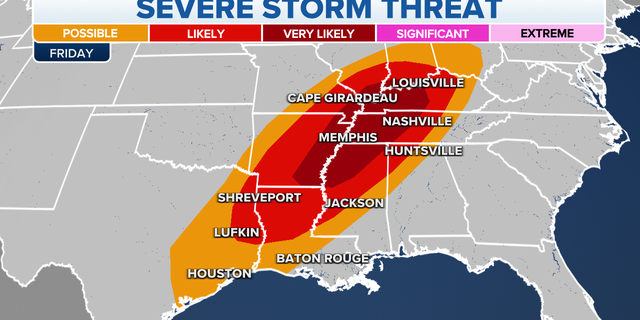 Severe storm threat 
(Credit: Fox News)
Large hail, damaging winds, a few tornadoes and heavy rain will all be a potential threat into Friday night.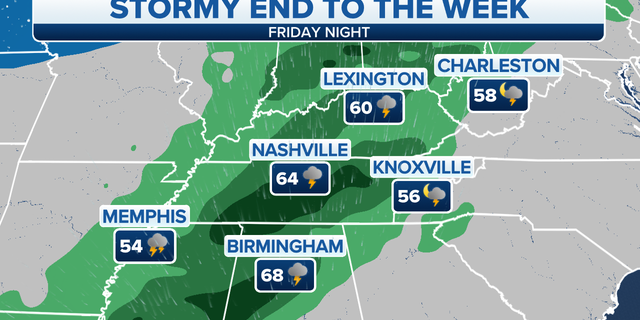 Friday night storms
(Credit: Fox News)
Meanwhile, a wild warm-up for much of the country will continue into the weekend, with temperatures up to 30 degrees above average.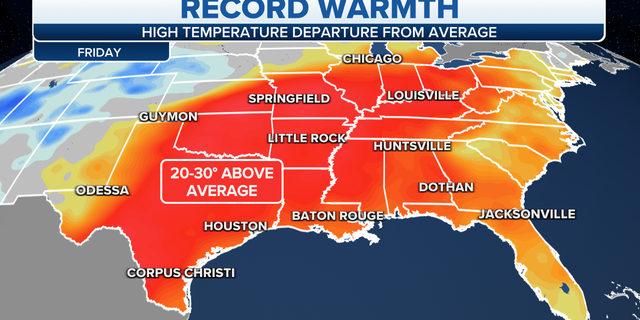 Record warmth in the South
(Credit: Fox News)
Widespread record highs will be possible.
Ninety-degree temperatures will also be possible in southern Texas.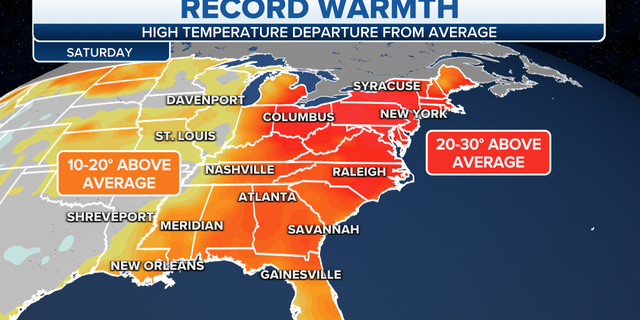 Record warmth for the East
(Credit: Fox News)
The warm air will spread into the East on Saturday.
Source: Read Full Article