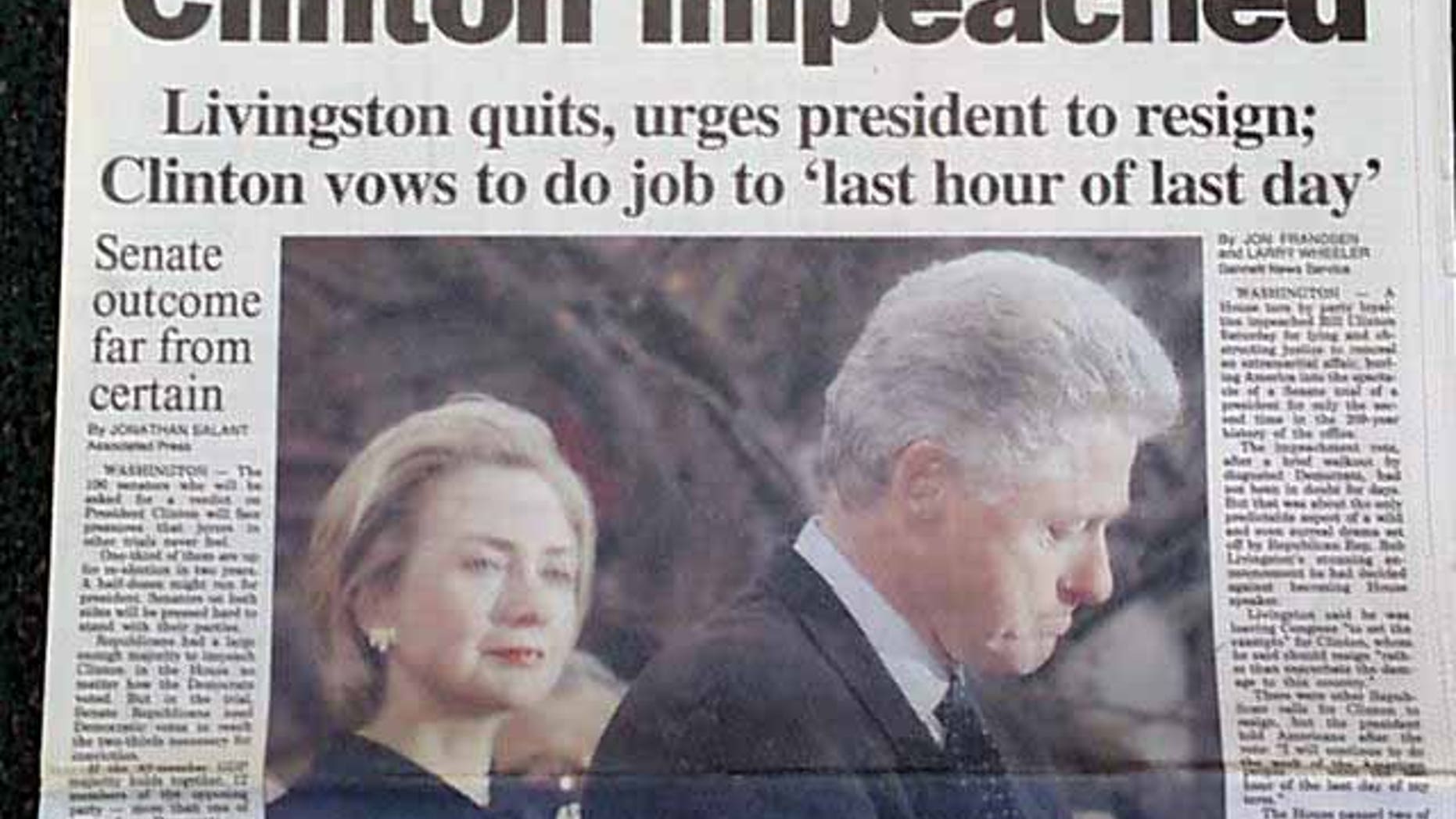 On this day, Dec. 19…
1998: President Bill Clinton is impeached by the Republican-controlled House for perjury and obstruction of justice. (He would be acquitted by the Senate).
Also on this day:
1777: During the American Revolutionary War, Gen. George Washington leads his army of about 11,000 men to Valley Forge, Pa., to camp for the winter.
1907: A coal mine explosion in Jacobs Creek, Pa. kills 239 workers
1946: War breaks out in Indochina as troops under Ho Chi Minh launch widespread attacks against the French.
1950: Gen. Dwight D. Eisenhower is named commander of the military forces of the North Atlantic Treaty Organization.
1957: Meredith Willson's "The Music Man" opens on Broadway.
1972: Apollo 17 splashes down in the Pacific Ocean, bringing the Apollo program of manned lunar landings to an end.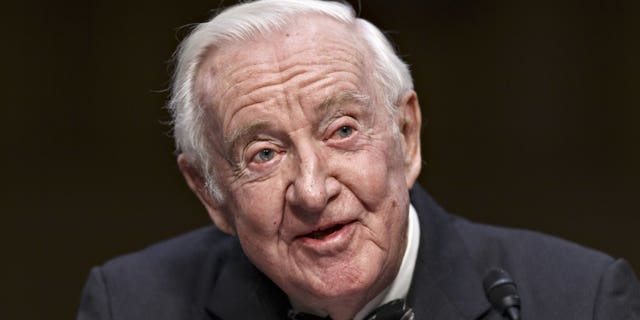 1975: John Paul Stevens is sworn in as an associate justice of the U.S. Supreme Court.
1986: The Soviet Union announces it has freed dissident Andrei Sakharov from internal exile, and pardoned his wife, Yelena Bonner. 
2002: Secretary of State Colin Powell declares Iraq in "material breach" of a U.N. disarmament resolution.
2008: Citing imminent danger to the national economy, President George W. Bush orders an emergency bailout of the U.S. auto industry. 
2013: Discount retailer Target announces that data connected to about 40 million credit and debit card accounts were stolen as part of a breach that began over the Thanksgiving weekend. 
2017: U.S. health officials approve the nation's first gene therapy for an inherited disease, a treatment that improves the sight of patients with a rare form of blindness.  
Source: Read Full Article