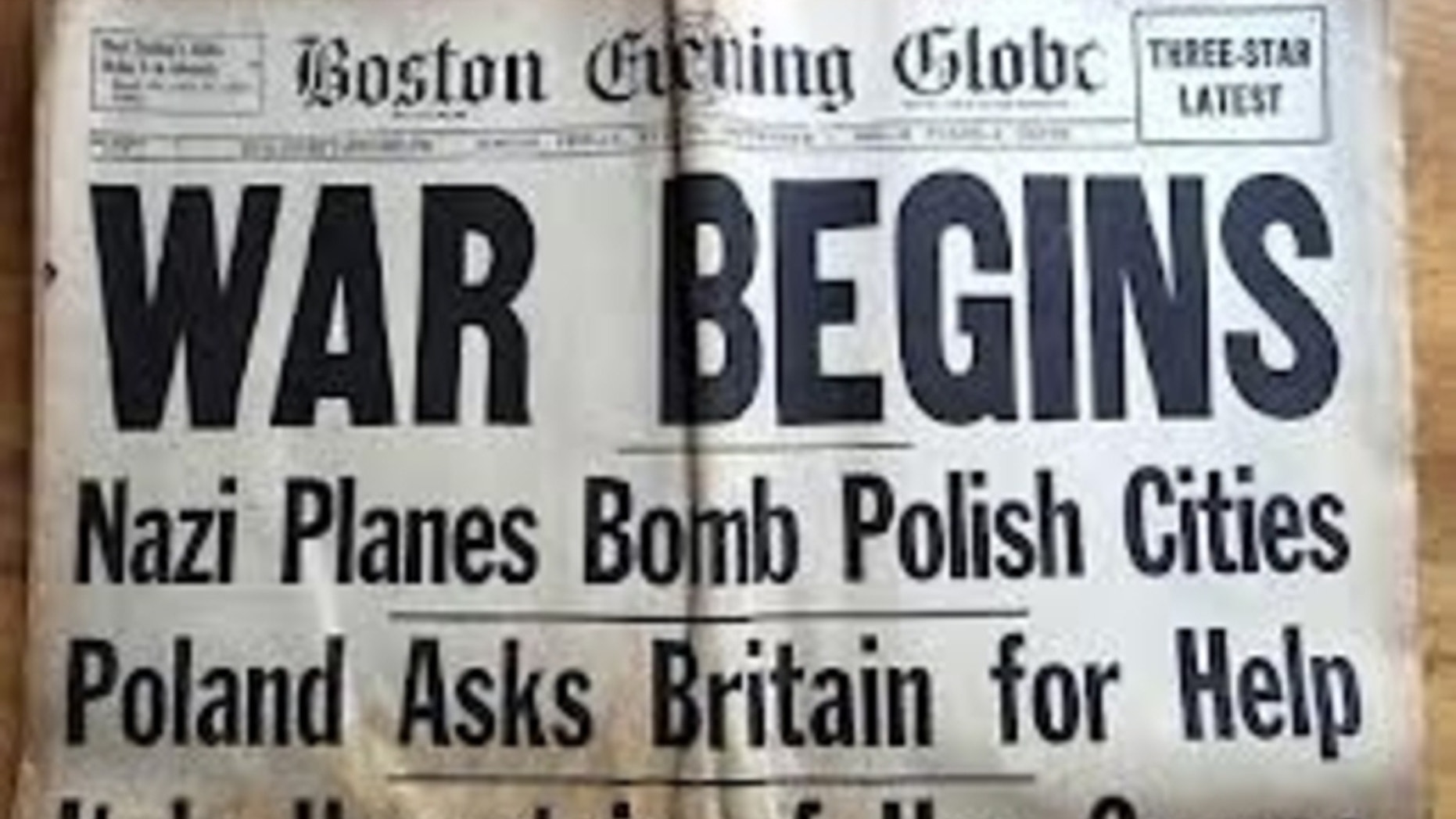 On this day, Sept. 1 …
1939: World War II begins as Nazi Germany invades Poland.
Also on this day:
1715: Following a reign of 72 years, King Louis XIV of France dies four days before his 77th birthday.
1807: Former Vice President Aaron Burr is found not guilty of treason.
1923: The Japanese cities of Tokyo and Yokohama are devastated by an earthquake that claims some 140,000 lives.
1942: U.S. District Court Judge Martin I. Welsh, ruling from Sacramento, Calif., on a lawsuit brought by the American Civil Liberties Union on behalf of Fred Korematsu, upholds the wartime detention of Japanese-Americans as well as Japanese nationals.
1961: The Soviet Union ends a moratorium on atomic testing with an above-ground nuclear explosion in central Asia.
1969: A coup in Libya brings Moammar Gadhafi to power.
1972: American Bobby Fischer wins the international chess crown in Reykjavik, Iceland, as Boris Spassky of the Soviet Union resigned before the resumption of Game 21. An arson fire at the Blue Bird Cafe in Montreal, Canada, claimed 37 lives.
1985: A U.S.-French expedition locates the wreckage of the Titanic on the floor of the Atlantic Ocean roughly 400 miles off Newfoundland.
2009: Vermont's law allowing same-sex marriage goes into effect.
Source: Read Full Article