HodeidahMartin Griffiths, the United Nations special envoy for Yemen, revealed in an interview he has overcome a hurdle that doomed a previous attempt to bring the different factions together.
He told Sky News he secured an agreement for a delegation of Houthi rebels to attend a meeting in Sweden without fear of being prevented from returning to Yemen by a coalition – led by Saudi Arabia and the United Arab Emirates – they are fighting.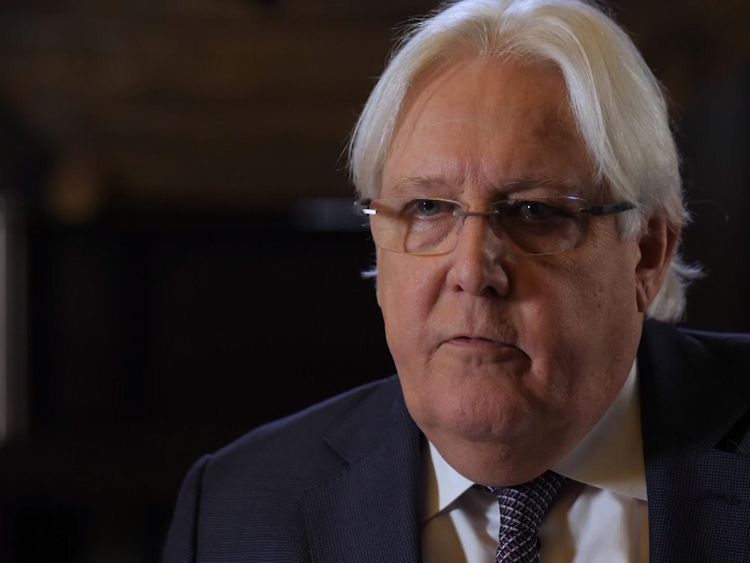 Concern over travel had been a factor stopping the Houthis from taking part in talks in Geneva in September.
The envoy, who is due to address the United Nations Security Council in New York on Friday about the crisis in Yemen, said he believes it is possible to find a political solution to the near-four-year civil war that has killed thousands and created the world's worst humanitarian crisis.
Children are in particular danger, malnourished and threatened by disease.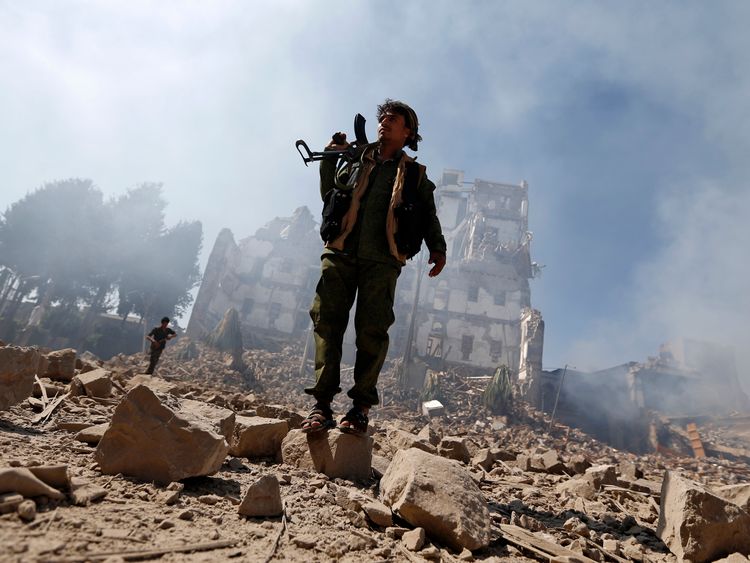 But Mr Griffiths warned that a failure to seize this opportunity would lead to even greater disaster, with the potential of famine, as well as increased regional unrest and a growing threat from terrorist groups in Yemen such as al Qaeda in the Arabian Peninsula.
"If famine takes hold in Yemen then the enormity of the humanitarian task to try and keep people alive is mind-boggling," the envoy said, speaking in Amman, where he is based, before he flew to the US.
"We have to act now. We have to go as fast as we can in the other direction to try and stop it."
Mr Griffiths said this week's sudden halt in an offensive by pro-government forces to try to recapture the rebel-held city of Hodeidah was an important condition for a resumption of dialogue.
Peace talks have not taken place in more than two years.
"If we find there are particular battles or if there is an increase in activity – for example in Hodeidah – between now and when we meet in Sweden, then we may not get there," the envoy, a former British diplomat from Wales, said.
"Please can everyone hold their breath and get this conflict into a discussion rather than into violence."
:: A fuller version of the special envoy's interview with Sky News will be published at 8pm.
Source: Read Full Article